Oil prices soared more than 70% in the past year, a fact affecting virtually every aspect of our financial lives. The Russian invasion of Ukraine and its geopolitical implications only exacerbated the spike in energy prices. Diamondback Energy stock (Nasdaq: FANG) has long been a steady asset. Let's explore this stock while taking the uncertainty of current global conditions into consideration.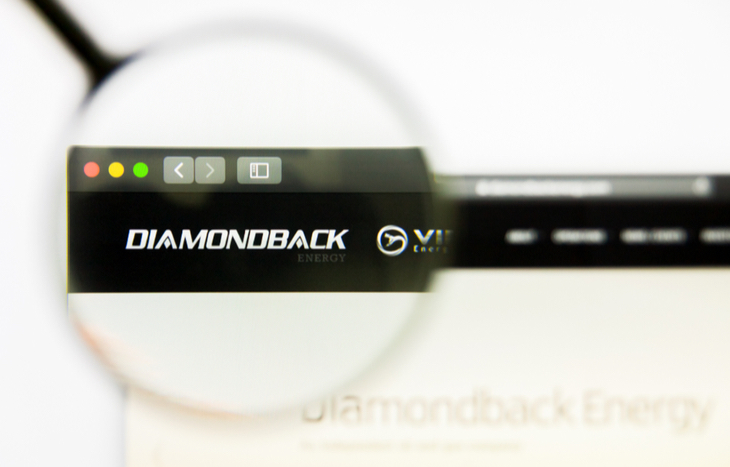 Diamondback Energy History
Headquartered in Midland, Texas, Diamondback Energy is an independent oil and gas company. The company focuses on acquiring and developing "unconventional onshore oil and natural gas reserves in the Permian Basin."
Diamondback Energy stock operates through two segments. The first segment focuses on energy reserves in the Permian Basin in West Texas. To clarify, the Permian Basin is one of the country's major producing basins. The second segment concentrates on owning, operating, developing and acquiring midstream infrastructure assets. Furthermore, these assets are in the Permian Basin's Midland and Delaware Basins. Additionally, the company operates 99% of its Permian Basin acreage.
Currently, the company's total acreage position in the West Permian Basin consists of 524,700 acres. Of that, 292,903 acres are in the Midland Basin. And 189,357 acres are in the Delaware Basin. While its land holdings in the Permian Basin are dwarfed by competitors such as Occidental Petroleum, Chevron and Exxon Mobil.
Diamondback Energy's strategy involves focusing on increasing hydrocarbon recovery via horizontal drilling and increased well density. Rather than drilling vertical wells alone, horizontal drilling should substantially increase recoveries per section. Continued enhancement and refining of drilling techniques should maximize hydrocarbon recovery.
Subsidiaries include:
Diamondback E&P LLC
Viper Energy Partners GP LLC
Rattler Midstream GP LLC
QEP Resources, Inc.
Through Rattler, which is publicly traded, Diamondback Energy stock has secured midstream infrastructure and crude oil access. It has done so with transportation pipelines tailored to the company's expected production levels.
Diamondback Energy Stock
Diamondback Energy priced its initial public offering on October 11, 2012. Its initial common stock price was $17.50. As of April 22, 2022, its stock price was $130.10. In addition, its 52-week high was $147.99, and the 52-week low was $65.93. The year-to-date percentage change is 20.63%. For 2022, its dividend is $2.40 with a dividend yield of 1.84%.
In the fourth quarter of 2021, Diamondback Energy stock generated $727 million of Free Cash Flow (FCF). While FCF is not the same as net income, it is similar. It's the cash remaining after a company pays for operational support and capital expenditures. The company seeks to maintain a conservative financial position. For 2021, the Price-to-Earnings ratio was 11.38. The P/E forecast for 2022 is 5.58.
Diamondback did not meet its goal of flaring less than 1% of gross gas produced in 2021. That shortfall was due to assets the company acquired from QEP Resources.
In its Form 10-K filing with the SEC for the year ending December 31, 2021, Diamondback Energy stock reports $595 million of standalone cash and cash equivalents. The company's borrowing base was set at $1.6 billion, fully available for future borrowings. It has a proven history in acquiring Permian Basin leaseholds with "substantial oil-weighted resource potential." Because of this, Diamondback Energy officials report a competitive advantage in identifying such targets. The price of oil has skyrocketed. Due to this, Diamondback Energy plans to boost its numbers of oil rigs from 300 to 350 to 400 by the end of 2022.
Energy Outlook for 2022
The U.S. Energy Information Administration (EIA) forecasts that U.S. crude oil production averages 12.0 million barrels per day (b/d) in 2022. This is an increase of 0.8 million b/d from 2021. EIA forecasts production will increase another 0.9 million b/d in 2023, averaging nearly 13.0 million b/d. That would surpass the previous annual average record set in 2019 of 12.3 million b/d.
The EIA predicts the Brent crude price of oil, a major benchmark, to average $108 per barrel in the second quarter of 2022. And $102 per barrel for the second half of the year. While the EIA expects the Brent price to fall to $93 per barrel by 2023. However, the EIA stresses that the forecast is uncertain. Much depends on the existing sanctions imposed on Russia. In addition to any future sanctions, as well as how independent corporate actions may affect the production and sale of Russian oil. To clarify, if Russian and other production disruptions are more pronounced than anticipated, the price of crude oil should prove higher than forecast.
In the wake of the humanitarian crisis in Ukraine and Eastern Europe, Diamondback Energy stock announced a $10 million commitment for the support of various non-profit entities. These entities are helping to meet the needs of those displaced by the Russian invasion.
Diamondback Energy Stock Considerations
As with many oil drillers, Diamondback Energy is facing higher goods and services costs. As with other industries, there's also a shortage of workers. The company states it is mitigating those issues through more efficient operations. Diamondback Energy stock should do well as long as the pressure on oil prices remains upward and inventories remain low.
---