DNN stock is getting some recent attention from investors. Is it worth the hype? Below, I take you through different parts of the company. And then you can use the information I give you to decide for yourself. But don't stop there. Because if you begin to consider Denison Mines (NYSE: DNN) as a stock to add to your portfolio? You'll want to dig deeper into other sources, too. But for now, see what I've come up with.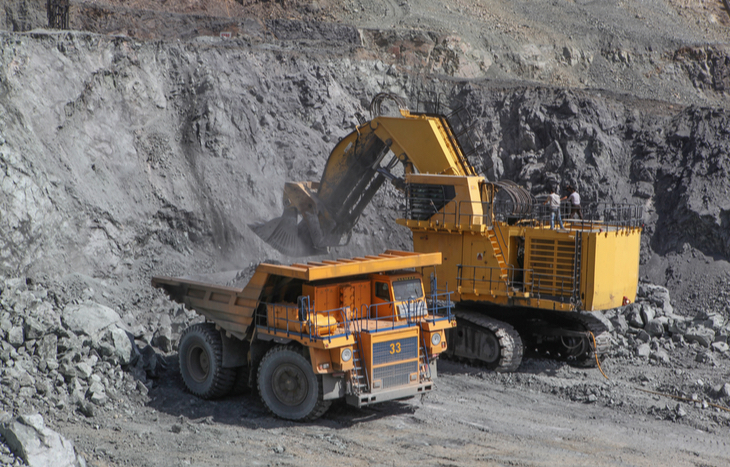 About DNN Stock
DNN stock is in Canada. Which is one of the best places to find natural resources. In fact, the Toronto Stock Exchange (TSX) is full of top natural resource companies around the world. And, it's home to one of the largest collections of those types of businesses.
But Denison Mines is a little different. Instead of mining for copper or coal, they mine uranium. And, this is bringing them better fate as time goes on. As we search for alternative energies, uranium is naturally positioned well. We are looking for cleaner and greener sources that will produce less carbon dioxide. So, stores like coal usually don't make the cut.
There's also gas and oil, but those aren't attractive to green initiatives, either. That doesn't leave many other energy sources to use. So, it makes uranium the go-to. It provides nuclear fuel that can power up huge facilities.
DNN stock owns the largest uranium asset in its region of Saskatchewan. And they have two main assets. Plus, more active interests in mines all over Canada. One of those main assets can produce 6 million pounds of excess uranium each year.
Denison Mines Leadership
Much of DNN stock's leadership has pushed their way up through the company ranks. But, many of them were also successful before they crossed over to Denison. For example, the CEO came on with experience at another mining facility and a master's degree.
Those in management, plus the Board of Directors all have decades of experience. And that's both in their respective fields and in running Denison Mines. That experience equates to know-how and skills for the best ways to run and grow DNN stock.
Corporate policies, including one to collaborate with Indigenous Peoples, keep everyone honest. And, they help keep DNN stock on track with growth and impact goals.
DNN Stock News
Denison Mines stock has a history that goes back to 1997. Which isn't as long as some businesses. But, that's still a good chunk of time. Especially for them to be able to figure out how to best run everything and grow. They first began as International Uranium Corporation. And then, they were bought out by DNN stock in 2006.
Recently, they've found more uranium than they expected. Because in their Wheeler River Project, they've discovered cross-veins of uranium. And that's besides what they're currently mining. This is great news. Because, obviously, that means more revenue for them. But that also means they'll make much higher profits from it. Because they have already dug down to those veins. Now all they must do is pull up the uranium.
And, they've also recently added Laurie Sterritt to the Board of Directors. For 25 years, she has been working relations between companies and indigenous peoples. Plus, Kevin Himbeault also recently joined the executive board. He is now their VP for Plant Operations. So, it's obvious they aren't afraid to grow the team, too.
And these new additions have many successes. Kevin has about 25 years of experience. And Laurie has also been successful. She holds many various wins. And these wins include leading summits and trainings for the corporate world.
Denison Mines Stock Industry, Market and Revenues
DNN stock's future looks bright. As long as no major issues arise in the company. Or, major issues that cannot be dealt with. The World's Nuclear Fuel Report predicts a 27% increase in uranium demand for 2021-2030. So, there won't be any problem with market growth. Ultimately, DNN stock is in a thriving industry, so it's up to them to be successful.
DNN stock's revenues have been climbing steadily since a large drop in early 2021. Plus, the stocks asset to liability ratio is about five to one. And, they are still investing in uranium assets. Those are all great signs of a thriving business.
DNN Market Cap and What That Means for Investors
DNN stock has a market cap of about $980 million. So, it hasn't quite reached unicorn status. But, it's very close. And once it does, that'll be a huge milestone for Denison Mines and the people who are part of it. And on top of it, stock has run up to an all-time high this past year. It has corrected itself and come back down, too. But it's still at a much higher place than before.
For investors, this is a very good spot. As the market cap reaches the $1 billion mark, stock is becoming more volatile. There's more activity surrounding the share price. That means DNN stock is getting some attention. And these two things are happening together, so they will pull each other up.
And the $1 billion mark is a great place to invest in a company. Because by that point, it's got significant success and history behind it. It's been able to get a lot done. But, it's still considered a small cap company. And that's the beauty of these. It's likely they aren't a high priority with news channels. So, it's more likely to go unnoticed at that amount. It gives the investor a nice window to get into the company before it takes off.
Bad Things About Denison Mines Stock?
Over the course of its history of existence, DNN stock has grown slowly. That isn't a bad thing per say. It's something to think about when deciding to add this to your portfolio. Now, that could speed up anytime. And especially since we are using uranium for more applications.
Another thing to watch out for with Denison Mines stock, uranium industry speculation. Many investors are very sure that uranium will go up in demand. But what if it doesn't? That's something to keep in mind when investing in any industry or market. So, what's the backup plan if things don't go the way everyone thought they would? Which industry will thrive in its downfall?
Also, there's no dividend offered by DNN stock. And that might be a bummer if you're looking for income streams. But, if a stock doesn't offer a dividend? Then they're pouring that money back into the business. At least, in one way or another. And, that's a win for everybody in the long run.
---