While penny stock investing is typically for those with high risk tolerance, you can mitigate some of that risk by looking at gold penny stocks. Commodities markets can offer more stability than other sectors, and there is no shortage of penny gold stocks to choose from.
Whether you're looking to open a position in commodities or have some mad money you want to put in a boom-or-bust lottery ticket, the top gold penny stocks offer an exciting prospect for investors looking to capitalize on cheap gold exposure. From mining companies to commodities brokers, check out our gold penny stock list below.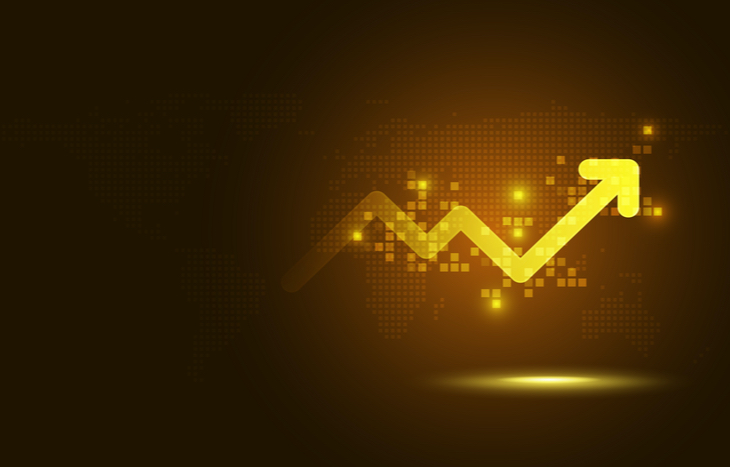 The Best Gold Penny Stocks of 2022
What is a gold penny stock? It's a company within the commodities market whose stock trades for less than $5 per share. However, this isn't a hard-and-fast definition — you'll see a couple of companies on our gold penny stocks list that trade between $5 and $12. Here are the gold penny stocks to consider investing in this year:
Harmony Gold Mining (NYSE: HMY)
Galiano Gold (NYSE: GAU)
Paramount Gold Nevada (NYSE: PZG)
Platinum Group Metals Limited (NYSE: PLG)
Avino Silver & Gold Mines (NYSE: ASM)
Equinox Gold (NYSE: EQX)
Yamana Gold (NYSE: AUY)
Gold Penny Stock Company Highlights
Harmony Gold Mining
Harmony Gold Mining is a gold mining and exploration company with a copper footprint. The company is an established emerging-market gold miner with more than 70 years in the industry. Furthermore, the company is the largest gold producer by volume in South Africa. Furthermore, the company has significant mineral resources and mineral reserves in Papua New Guinea. South Africa and Papua New Guinea are premier new gold-copper regions. And this presents a unique opportunity for this gold penny stock.
Galiano Gold
Galiano Gold engages in the exploration, development and production of gold properties. It operates and manages the Asanko Gold Mine. The mine is a large-scale, multi-pit asset built in 2015. It holds the largest land package on the Asankrangwa Belt. Moreover, the Asankrangwa Belt is a highly prospective and underexplored area. And the potential for new discoveries makes this gold penny stock an attractive investment opportunity.
Paramount Gold Nevada
Paramount Gold Nevada is a U.S.-based company in the business of acquiring, exploring and developing precious metals projects. The company owns exploration projects in Nevada and Oregon. Its projects include Grassy Mountain Gold Project, Sleeper Gold Project and Frost Project. Furthermore, Paramount's philosophy focuses on providing stockholders exposure to high-quality, overlooked U.S. gold assets. But it goes a step further. The company aims to reduce many of the risks inherent to junior mining companies. As a result, this gold penny stock is less vulnerable to some risks.
Platinum Group Metals Limited
Platinum Group Metals operates the Waterberg project. It's a bulk underground palladium and platinum deposit located in South Africa. Though it focuses on platinum and palladium properties, this penny stock has exposure to gold and is a nice foray into the commodities market for investors looking for a small position in penny stocks.
Avino Silver & Gold Mines
Avino Silver & Gold Mines is a mining and exploration company. It has a vision to supply metals for investment, technology and industry use. Avino specializes in silver reserves in the Durango region of North-Central Mexico. It operates through the silver, gold and copper segments. Behind this gold penny stock is one of the most experienced and durable companies with operations for over 50 years.
Equinox Gold
Equinox Gold is a Canadian mining company with seven operating gold mines. Furthermore, this company has a plan to produce more than one million ounces of gold per year from its existing asset base. It's ramping up its operations with two more gold mines in construction. And it goes a step further. Equinox Gold is advancing expansion projects in two of its operating mines. The company is also exploring and optimizing its projects for mine life extension and potentially increasing production. And this looks promising for investors of this gold penny stock.
Yamana Gold
Yamana Gold is a Canadian-based producer of gold and silver. The company has development stage properties and exploration properties located throughout Canada, Brazil, Chile and Argentina. Yamana gold plans to build on its base and develop new mines through sustainable expansion. Furthermore, Yamana is optimizing its existing operating mines to meet ever-changing needs and demands.
Best Gold Penny Stocks to Consider for Your Portfolio
Every investor is different. So, this means everyone uses different analytics and data points to make their investment decisions. Therefore, it's important to find the best gold penny stocks that will meet the needs of your portfolio.
However, make sure to do your research before investing. There are always risks with investing, and returns are never guaranteed. Furthermore, if you need help investing, check out how to buy gold in four easy steps.
Read Next: How to Buy Gold Stocks in Four Easy Steps
---
Aimee Bohn graduated from the College of Business and Economics at Towson University. Her background in marketing research helps her uncover valuable trends. Over the past year, her primary focus has been researching IPOs and other trends.