While penny stock investing is typically for those with high risk tolerance, you can mitigate some of that risk by looking at gold penny stocks. Commodities markets can offer more stability than other sectors, and there is no shortage of penny gold stocks to choose from.
Whether you're looking to open a position in commodities or have some mad money you want to put in a boom-or-bust lottery ticket, the top gold penny stocks offer an exciting prospect for investors looking to capitalize on cheap gold exposure. From mining companies to commodities brokers, check out our gold penny stock list below.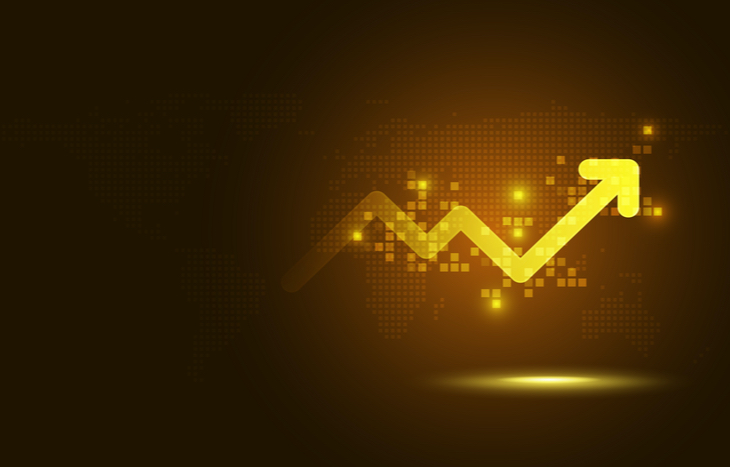 The Best Gold Penny Stocks of 2020
What is a gold penny stock? It's a company within the commodities market whose stock trades for less than $5 per share. This isn't a hard-and-fast definition, however—you'll see a couple of companies on our gold penny stocks list that trade between $5 and $12. Here are the gold penny stocks to consider investing in this year:
Avino Silver & Gold (NYSE: ASM)
Galiano Gold (NYSE: GAU)
Paramount Gold Nevada (NYSE: PZG)
Platinum Group Metals Limited (NYSE: PLG)
Alamos Gold Inc. (NYSE: AGI)
Yamana Gold (NYSE: AUY)
Golden Star Resources (NYSE: GSS)
Avino Silver & Gold
Despite being a 50-year-old, Vancouver-based mining and exploration firm, Avino Silver & Gold has had a rocky decade. Thankfully, the last five years have been stable for the company as it seeks to reaffirm its foothold as a micro cap gold mining stock. The stock is up more than 55% YTD and 72% over the past 12 months, and continues to trend in the right direction.
Galiano Gold
Up more than 42% YTD, there's a bright future on the horizon for Canadian gold company, Galiano Gold. The company engages in the exploration, development and production of gold properties. With a valuation of $292 million, it's a modest-sized company for our list of gold penny stocks, but one that offers more upside than some of the micro cap players.
Paramount Gold Nevada
One of the biggest gold penny stock gainers of 2020 so far, there's a lot to love about Paramount Gold Nevada. The company is up more than 55% YTD and has a three-year history of growth behind it. The company has a defensive balance sheet with plenty of cash on hand and a tenured leadership team that give it forward-looking strength.
Platinum Group Metals Limited
Another gold penny stock with strong tailwinds, Platinum Group Metals Limited is up 22% YTD and 40% over the last 12 months, with indicators that it will continue to climb into 2021. Though it focuses on platinum and palladium properties, this penny stock has exposure to gold and is a nice foray into the commodities market for investors looking for a small position in penny stocks.
Alamos Gold Inc.
An intermediate gold producer, Alamos Gold Inc. is outside the general definition of a penny stock, since it trades at over $8 per share. The reason it's on our list is because it was below $5 not long ago (March 2020). This serves to illustrate the dynamic growth of the stock in recent months—up 48% YTD and more than 80% over the last five years. It even pays a dividend—something you rarely see from a penny stock investment.
Yamana Gold
Another dividend-paying gold penny stock, Yamana Gold also has something few other penny stocks offer: global exposure. It operates gold, silver and copper mines in Canada, Chile, Brazil and Argentina. The company is up 50% YTD, 71% over the last 12 months and a whopping 137% over the past five years. The company has an unusually strong balance sheet for a penny stock, indicating future potential for growth.
Golden Star Resources
Though it appears to languish on the stock chart, Golden Star Resources is poised to be a solid penny stock play in 2020 and beyond. The stock is already up 12% YTD and nearly 40% over the past 12 months, showing signs of life that make it a great play for new commodities investors. Valued at nearly half a billion dollars, it's no small player and could very well cross the threshold into mid cap range sometime in the next few years.
Best Gold Penny Stocks to Consider for Your Portfolio
Every investor is different. And this means everyone uses different analytics and data points to make their investment decisions. Therefore, it's best to find the best gold penny stocks that will meet the needs of your portfolio.
For the latest updates in this precious metal and trending stock analysis that will be moving the markets, sign up for our Manward Press e-letter below. This invaluable newsletter provides FREE stock market reports, tips and trends unlike anywhere else. It will help you find your path to financial independence today.
Read Next: How to Buy Gold Stocks in Four Easy Steps
---