Despite solid execution, the beloved MercadoLibre stock is down 43% from its highs set earlier this year. But don't give up on the growth stock just yet.
The e-commerce company is rolling full steam ahead, with its latest earnings showing continued growth. Not only that, but MercadoLibre (Nasdaq: MELI) is building alongside one of the fastest-growing economies in Latin America. Recent estimates point to 6.5% GDP growth this year for Latin America, with the momentum continuing going forward.
With that said, MercadoLibre stock is down 30% this year compared to the S&P 500, which is up 26%. In particular, shortly after the company released earnings, the stocks fall accelerated.
At the same time, MELI isn't the only investment down over 30% this past year. Several high-profile growth stocks are falling with investors pricing in interest rate hikes sooner rather than later.
With this in mind, if you're looking to buy MercadoLibre stock, keep reading to find out what to expect going forward.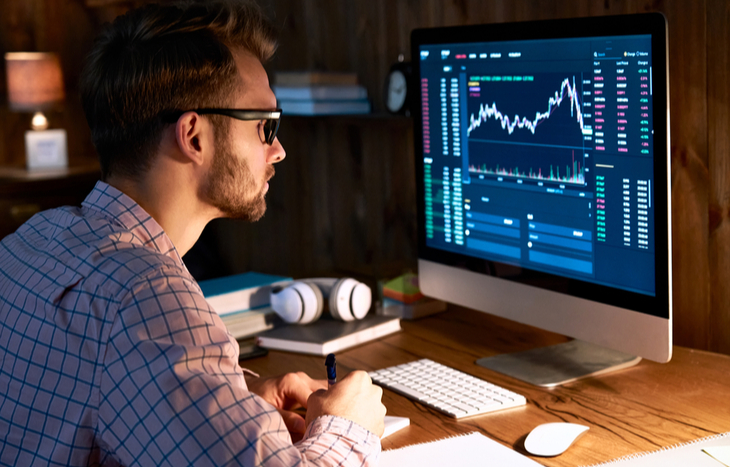 Why Is MercadoLibre Stock Down?
There are several explanations as to why MercadoLibre stock is falling lately. Despite exceptional top-line growth, the company still missed Wall Street's revenue estimates.
While the miss surprised investors, it wasn't significant enough to cause the stock to drop this much. In light of this, here are a few reasons MELI shares are under pressure this year.
Growth Stocks Dropping
As I noted earlier, growth stocks, in general, are having a rough year. In particular, highly valued assets with little to no profits to show. Yet this isn't the case with MercadoLibre stock. In its third-quarter earnings, it generated $95.22 million in net income.
At the same time, the company's small profit margins are concerning at 1.26%. And on top of this, Inflation is pushing good prices even higher. This could cut into profits further.
Equity Offering
The biggest reason MercardoLibre stock dropped after earnings wasn't because investors were disappointed in the results. But because the company plans to sell additional shares. A move that investors could see as diluting their position.
In fact, since it was announced on November 15th, the stock is down over 25% alone. According to the press release, MELI plans to sell 1,000,000 shares at $1,550 per share to raise a total of $1.5 billion.
Also, the underwriters have the right to purchase up to an additional 150,000 shares of MELI stock.
Liability Concerns
The other aspect of MercadoLibre's business involves financial technology or fintech. Notably, the company provides a digital payments platform for its Latin American users.
On the Q3 earnings call, the company said it's expanding its credit services. What's more, the company is already managing over $1 billion in its portfolio. Although this can work out in MELI's favor, it can also be concerning.
Until now, the company offered its credit services for the marketplace. Yet now, the company is expanding into other credit opportunities, such as personal loans.
The additional liability is especially concerning, seeing as Latin America is dealing with some of the highest inflation rates anywhere. Forecasts predict inflation will reach 10.6% in Latin America, the worst rates globally.
Keep reading for more on MercadoLibre stock.
But, Isn't MercadoLibre Still Growing?
Despite the concerns detailed above, MercadoLibre stock is still growing at an exceptional rate. In the third quarter, revenues soared 72% from last year. Not only that, but the company posted another record-breaking quarter.
The company posted record levels in:
Payments Volume – Grew 43.9% to over $20.9 billion.
Gross Merchandise Volume – Up 23.9% year-over-year (YOY) to $7.3 billion.
Credit Portfolio Size – Nearly quadrupled from last year to over $1.1 billion.
Unique Active Users – Reached 78.7 million, compared to 76.1 million last year.
On top of this, the company is profitable with $95.2 million in net income or 1.92 earnings per share (EPS). Another thing to note from the report is the yearly revenue growth in key areas such as Brazil (74%), Argentina (38%) and Mexico (94%).
On the other hand, some of the company's growth is by local currencies falling in value. As a matter of fact, the company lost $25.2 million in currency losses during Q3.
All in all, it was another productive quarter showing the company is growing its market position while becoming more profitable. Between e-commerce and digital payments, MELI is carving out a niche for itself in the Latin American market.
Can MercadoLibre Stock Turn Around?
This year, investors are getting crushed. And MercadoLibre stock is down 30%. But the company is just growing into its market. It's not often you will find a great investment that doesn't perform poorly in years. Apple, Amazon and Tesla all had poor years before they consistently started making a profit.
MercadoLibre can grow into a cash cow with its big market potential and expanding business model. Both eCommerce and fintech are two of the fastest-growing industry's right now.
Seeing as the Latin American economy is set to expand quicker than most other countries over the next few years, MELI can grow along with it.
Furthermore, the stock is cheaper by nearly every metric compared to earlier this year. For example, at the beginning of the year, MELI's price to sales (P/S) was 25.09. Now, it's more than half that sitting at 9.09.
All things considered, MELI's selloff looks a little overdone at this point. It can offer a chance for investors to get in a quality growth stock while it's still expanding.
---
Pete Johnson is an experienced financial writer and content creator who specializes in equity research and derivatives. He has over ten years of personal investing experience. Digging through 10-K forms and finding hidden gems is his favorite pastime. When Pete isn't researching stocks or writing, you can find him enjoying the outdoors or working up a sweat exercising.