Short-sellers are back for revenge after getting crushed during 2020 and the better part of last year. New research from Axios shows consumer discretionary are the most shorted stocks in the market currently with 4.6% short.
Short sellers are making out so far this year, with companies like Facebook's parent company Meta (Nasdaq: FB) dropping almost 30%. In fact, it was the largest decline in Facebook's history, with short-sellers raking in over $2 billion.
A short sale happens when shares are borrowed with the promise of returning them. The seller hopes the stock decreases in value so they can repurchase it at a lower price and collect the difference.
Although short selling can lead to massive returns, it can also be highly risky. If the asset increases in value, the seller may have to buy it back for more than they borrowed it for.
For example, Tesla (Nasdaq: TSLA) was a favorite short target before its explosive run in 2020. As a result, Tesla short-sellers lost over $38 billion while Tesla stock continued pushing higher.
With this in mind, keep reading to find the top ten most shorted stocks right now.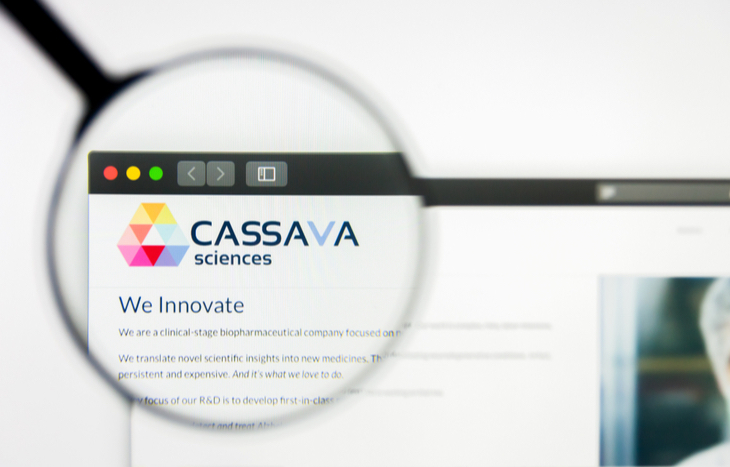 Most Shorted Stocks: Top 10 List
Since the rise of meme stocks like GameStop (NYSE: GME), traders are targeting the most shorted stocks hoping for the next short squeeze. But this is a different year, and the market is not the same with the Fed turning to a tighter policy.
So far, it's paying in 2022 to be short, with many growth stocks slipping over 80% from their highs. That said, here are the most shorted stocks traders are targeting as we speak.
No. 10 Cassava Sciences (Nasdaq: SAVA)
Short Interest: 34.81%
Market Cap: 1.9B
1YR return: (-25%)
After a market-leading performance last year, a series of allegations accusing Cassava Sciences of manipulating its research is dragging SAVA down over 67% from its highs.
Despite denying the claims, the stock has yet to recover with an SEC investigation looming. Which side will you take? If the accusations turn out to be true, SAVA has a lot further to fall. Yet with such high short interest, positive news could also lead to a rally. That said, one side will get burned.
No. 9 Intercept Pharmaceuticals (Nasdaq: ICPT)
Short Interest: 35.53%
Market Cap: 444M
1YR return: (-57%)
ICPT, one of the most shorted stocks right now, is in a seemingly never-ending downtrend. Despite any attempt at a rally, shares continue to slide. In June, the company hit a major milestone. The FDA is asking for more information regarding Ocaliva, Intercept's lead drug.
Then, the company announces it's withdrawing its Marketing Authorization Application (MAA) for NASH treatment, further pressuring the stock price. That said, ICPT is likely to remain under pressure until new data from clinical trials is available.
No. 8 Lemonade Inc. (Nasdaq: LMND)
Short Interest: 35.73%
Market Cap: 1.75B
1YR return: (-80%)
To start the year, Lemonade is already down over 33% as the company continues slipping after the tech stock selloff. The company is feeling the effects after a major storm hit a quarter of its customer base in Texas to make things worse.
Despite Lemonade's growth this past, it still isn't turning a profit. And so far, this year, the market is punishing highly valued, non-profitable stocks.
No. 7 Beyond Meat (Nasdaq: BYND)
Short Interest: 36.81%
Market Cap: 3.97B
1YR return: (-66%)
After becoming the first major meat alternative company to go public, excitement pushed Beyond Meat shares over $239. Despite several new deals, the fake meat company is failing to build on its momentum, which is why it made it on this list of most shorted stocks.
On top of this, BYND is dealing with labor shortages, rising costs and inconsistent demand.
No. 6 GOGO Inc. (Nasdaq: GOGO)
Short Interest: 37.05%
Market Cap: 1.36B
1YR return: (-5%)
GOGO stock got a big boost in September after providing upbeat guidance. Yet since then, shares of the GOGO are down over 36% as the connectivity provider for planes continues sliding.
Even more, Morgan Stanley downgraded the stock, saying GOGO shares have yet to price in competition. It seems short sellers are betting the same.
No. 5 Heron Therapeutics (Nasdaq: NRTX)
Short Interest: 37.24%
Market Cap: 874.6M
1YR return: (-56%)
Despite recent FDA approval for expanding its drug ZYNRELEF, Heron Therapeutics stock is still down over 13% this year. The approval will be a big step in turning a profit for the biotech firm. But, for right now, Heron is still burning money.
No. 4 Blink Charging (Nasdaq: BLNK)
Short Interest: 38.62%
Market Cap: 849.5M
1YR return: (-60%)
Blink is another victim of the growth stock fallout as the EV charging company gets on its feet. Even though the company continues growing its top line, the cost of revenue is eating into profits.
Until Blink can prove it can solve its margin issues, it will continue being one of the most shorted stocks.
No. 3 GitLab Inc. (Nasdaq: GTLB)
Short Interest: 46.56%
Market Cap: 9.9B
1YR return: (-33%)
Becoming a public company in October, GitLab already has over 46% short interest. This is because Gitlab has a value of $10 billion despite no profits to show.
Although the company is growing, it also has a big competitor in Microsoft's (Nasdaq: MSFT) GitHub.
Most Shorted Stocks No. 2 Cortexyme Inc. (Nasdaq: CRTX)
Short Interest: 54.23%
Market Cap: 171.5M
1YR return: (-87%)
After failing to meet its goals, the FDA pulled the plug on the company's Alzheimer's treatment. As a result, CRTX stock cratered from over $50 to under $10 within a few days.
Even with the company reducing costs to continue funding, the future looks bleak.
Most Shorted Stocks No. 1 Allbirds Inc. (Nasdaq: BIRD)
Short Interest: 64.63%
Market Cap: 1.61B
1YR return: (-61%)
The New Zealand footwear maker is having a tough time after losing over 60% of its value since its IPO in November. Even with double-digit revenue growth, the company expects the momentum to slow this quarter.
So far, investors are not convinced the sustainable footwear company can sustain the losses.
Investing In The Most Shorted Stocks: What To Know
These are the top ten most shorted stocks right now as short sellers pile in, expecting more losses to come. That said, short-sellers are doing well thus far in several sectors, especially highly valued tech companies.
Even though many of these stocks are down over 80% from their highs, shorts seem to be holding their positions expecting more to come. But with a positive catalyst, shorts can get burned if they fail to cover.
Investing in highly shorted stocks can be risky, both for longs and shorts. Do your research before and know what you are investing in and why.
---