The Nubank IPO is coming to the market. The neobank announced a confidential filing with the SEC on October 27. Here's what we know…
Nubank Overview: About the Neobank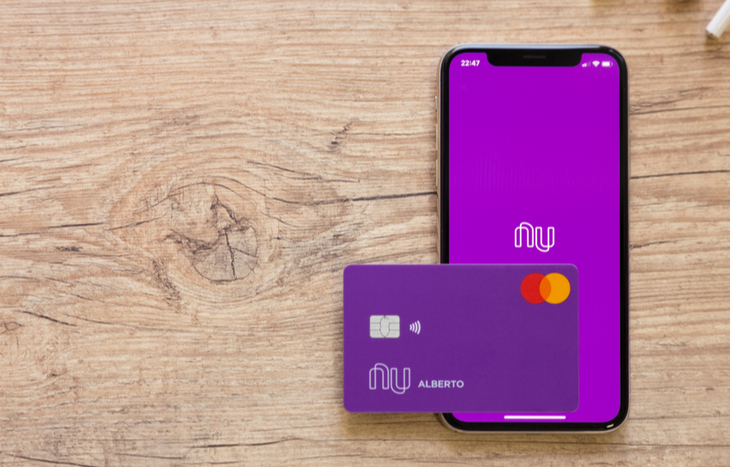 Nubank is a digital banking service backed by Warren Buffett. The neobank is the largest fintech bank in Latin America. A neobank is a bank that operates online and doesn't have physical branch networks. It's headquartered in Brazil, with offices in Colombia, Argentina and Mexico.
The company was founded in 2013. It began offering a zero-fee credit card managed by a mobile app. Over the years, Nubank has grown tremendously in size with over 40 million customers. Its products include…
Free digital bank account
Credit and debit cards
Personal loans
Peer-to-peer money transfer
Life insurance
Business banking
A unique feature of the company is that it offers a credit card that is completely controlled via a mobile app. Customers can use the app to send and receive payments, track transactions, block their credit cards, apply to raise their credit limit and contact customer support.
The pandemic has accelerated the need for digitized banking. Nubank's CEO David Vélez told PYMNTS…
The crisis is forcing adoption in demographics that in normal times would have taken a long time to digitize. After the crisis passes, we're only going to see even more acceleration of customers willing to use digital banking.
Online banking is becoming the new norm in the digital age. No fees or minimum balance requirements have contributed to the appeal of lenders like Nubank. Since the pandemic forced people to turn to mobile apps for banking solutions, the trend has only accelerated.
Digitized Banking is Disrupting the Industry
Nubank is one of the fastest-growing fintech company's in the world. According to CBInsights, Nubank is the ninth most valuable unicorn worldwide. On the list, the company trails behind fintechs Stripe and Klarna.
The lender has already issued more debit cards than Brazil's biggest bank, Itau. As a result of expanding into Mexico and Colombia, the company claims to be the largest independent digital bank outside Asia by customer base.
Market debuts in the sector have accelerated as a result of the increased use of fintech services worldwide. Earlier this year, buy-now-pay-later company Affirm made its public debut. Furthermore, in August, payment firm Square agreed to buy buy-now-pay-later firm Afterpay for $29 billion.
According to Reuters, the company could see a valuation of over $55 billion in the Nubank IPO. If the figures are accurate, the Nubank IPO could be the biggest ever public debut from Latin America.
Warren Buffett Invests $500 Million Before Nubank IPO
Nubank's finances are not disclosed. When the filing is confidential, we can't view the company's financial data to know what's going on.
However, Nubank has raised a total of $2.3 billion in funding, according to Crunchbase. The majority of that funding came from the company's Series G round. TechCrunch reported that Nubank raised an additional $750 million on top of $400 million raised in Series G funding earlier this year.
Among the leading investors was Warren Buffett's Berkshire Hathaway, which contributed $500 million to the extension. Nubank's Series G fundraising totals $1.15 billion. The fundraising round holds the title for the largest private capital raised by a tech company in Latin America.
At the time, Nubank held a value of $30 billion, according to Reuters. The company is one of the few to reach the "tricorn" valuation. Warren Buffett's $500 million investment attracted the attention of some of the most influential investors in the world. And many are trying to capitalize on the company's public debut. So, when is the Nubank IPO? Let's take a look at the filing details…
Nubank IPO Filing Details
On October 27, Nubank made announcements that it filed IPO paperwork with the SEC for a U.S. public offering. The company offered few details beyond that.
The Nubank IPO filing is confidential. In other words, the IPO date, price range and offer shares are unknown. Additionally, the company didn't announce a market or ticker symbol. However, rumor has it that Nubank will debut on the New York Stock Exchange (NYSE).
The company intends to list its common stock in the United States while simultaneously listing Brazilian Depositary Receipts (BDRs) on the Sao Paulo stock exchange.
The Nubank IPO could value the firm at more than $50 billion, according to a Bloomberg report. However, the specifics may change.
Morgan Stanley, Goldman Sachs, Citigroup and UBS are leading the offering, according to Bloomberg.
Nubank is banking on a hot U.S. market that shows no signs of slowing down this year, just like other large tech unicorns. Companies like Chime and Stripe have hinted at making a public debut soon.
As always, make sure to research before you invest. IPOs can be volatile for the first few months. And share prices are constantly changing. Moreover, if IPO investing interests you, check out our top recent IPOs and IPO calendar. We update the calendar daily to give you the latest news on upcoming and filed IPOs.
If you're looking for the latest investment opportunities, consider signing up for Liberty Through Wealth. This free e-letter is full of market insights from leading experts. You'll hear from bestselling author and investment expert Alexander Green. It's one of the easiest ways to stay on top of market news out there. All you need to do is enter your email address in the box below to get started.
---
Aimee Bohn graduated from the College of Business and Economics at Towson University. Her background in marketing research helps her uncover valuable trends. Over the past year, her primary focus has been researching IPOs and other trends.