Crypto
Numeraire Crypto: Is It Time To Buy or Wait for a Dip
There hasn't been a lot to celebrate in the world of crypto lately. We're in the midst of a crypto winter. Major crypto exchanges are wrestling with insolvency. Celsius Network recently paused all withdrawals, swaps and transfers between accounts. Meanwhile, Coinbase and Gemini have undergone some major layoffs. But amidst all of this, the Numeraire crypto token (NMR) has seen a recent resurgence. Here's why…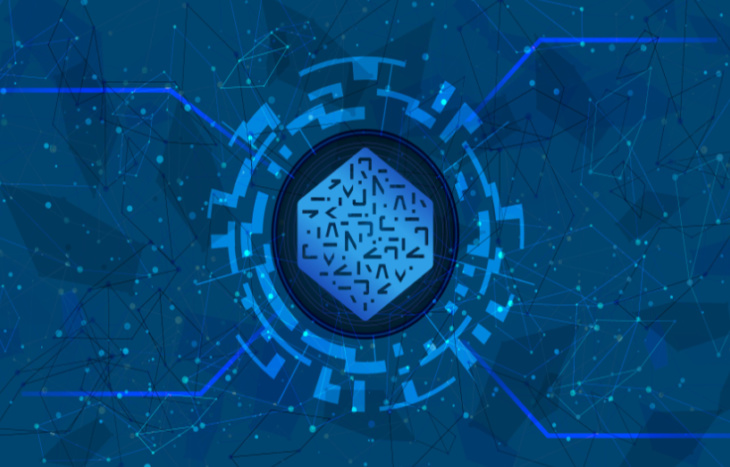 Numeraire crypto is an Ethereum-based token created by the hedge fund Numerai. But this isn't your typical hedge fund. It focuses on crowdsourcing artificial intelligence. And that AI is used to make investments in stock exchanges around the world.
Now, crypto hedge funds aren't brand new. For instance, Pantera Capital has more than $5 billion in assets under management (AUM). It's invested in some of the most promising blockchain technology out there. In this way, it's provided its investors more traditional exposure to the crypto space.
Polychain Capital is another example of a traditional crypto hedge fund. It has an estimated $6.6 billion in AUM. And it also features a robust portfolio of some of the biggest cryptocurrencies on the market.
But Numerai is a bit different. While it might get clumped into the same class, it's more of a hybrid between classic hedge fund and a crypto version. It uses the Numeraire crypto token it created to fund what it calls, "The hardest data science tournament on the planet."
The Numerai Tournament allows folks to build machine learning models on abstract financial data… With the goal of predicting the stock market. To date, $56,218,048 has been paid out to participating data scientists using its decentralized data. And that's gotten a lot of people's attention.
Numeraire Crypto's Dramatic Rise
In the past week, Numeraire crypto has jumped more than 180%. And that price increase has certainly drawn the attention of investors. Trading volume in the past day skyrocketed by close to 1,000%. And the large majority of that activity is from buyers.
But keep in mind, this is a micro-cap crypto – even if that number is on the rise. That makes its value more likely to undergo dramatic shifts like we've seen recently. And evidently, many investors don't see Numeraire crypto as a long-term investment. The average hold time of this token is just nine days. Compare that to Bitcoin, which is 126 days, and it's easy to see the difference.
Again, all of this makes Numeraire crypto subject to a lot more volatility – and perhaps, manipulation. This makes us think that this token is likely to fall back down in the near future. We've seen volume and interest spikes like this a lot recently.
TRON crypto saw a big spike in trading volume in early June. That pushed its price up rapidly. But just as quickly, it lost more than 40% of its value in just a couple of days. We saw a similar phenomenon with the EverGrow crypto token. The similarities are just too great to ignore. So while we are intrigued by Numerai and its titular crypto token, right now might not be the best time to invest in it. However, we do plan on keeping an eye on this token going forward.
The Bottom Line on Numeraire Crypto 
The Numerai project has certainly gotten our attention. And that was indubitably triggered by the rapid rise of the Numeraire crypto token. But short-term, we think it would make more sense for anyone with a computer science background to consider joining the competition instead of investing in the token.
Anyone that's interested can build a model using the example Python and R scripts. Everything you need to get started is included in one simple package. From there, your models can be staked with the Numeraire crypto to earn rewards based on performance. In turn, staked models are combined to form the model, which controls the capital of the Numerai hedge fund across the global stock market.
For those familiar with writing scripts and the markets, this is a much easier (and cheaper) way to get your hands on Numeraire crypto. We just wish we'd paid a bit closer attention in computer science class a couple decades ago.
That being said, Numeraire crypto is still trading for a tiny fraction of its all-time high of $168. So even if investors were to jump in now, they wouldn't be buying at the top. And this project isn't likely to be going away any time soon. So when the crypto markets rebound, so too should the value of Numeraire crypto.
But that's not likely to happen very soon. We expect the crypto winter to last for a while. And that should keep the price of Numeraire crypto well-below its former highs for some time. However, in an attempt to try and better time the markets, we think this token is likely to come back down as soon as the trading volume gets back down to normal. Once that happens though, there could be a strong case for picking up this token.
---