The Phoenix Motor IPO is coming to the market. The EV company's filing just became public to investors. Here's what you should know about the company behind PEV stock…
Phoenix Motor IPO: About the EV Company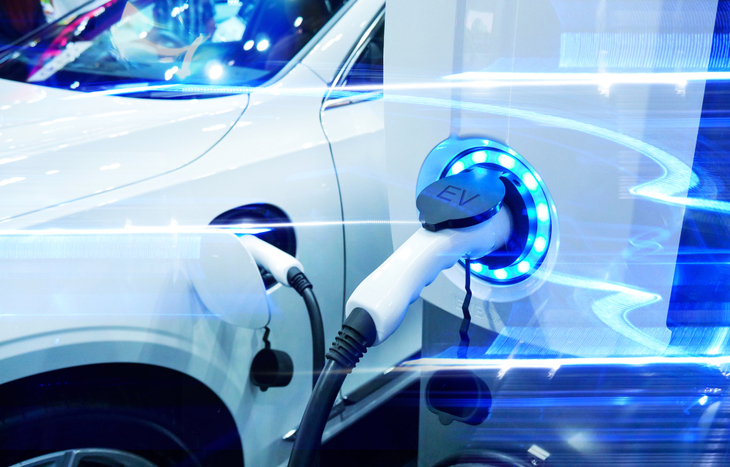 Phoenix Motor is an electric drive system and vehicle manufacturer. Founded in 2003, the company spearheaded the electric vehicle market. Today, it's a leading manufacturer of light- and medium-duty electric buses and trucks. Phoenix Motor also markets EV chargers for commercial and residential use.
The company is on a mission to build quality electric vehicles. It hopes to exceed customers' greatest expectations while assisting in making the planet a better place for everyone. For this purpose, the company sells fully integrated EVs, but it goes a step further.
Phoenix Motor provides EV conversion kits to electrify any body or application on a Ford E-450 Series platform. The company just began production of its recently developed third-generation drivetrain. Offering up to 160 miles in range, it will have the largest battery pack and longest electric range for any Class 4 product on the market.
Phoenix Motorcars has a lot to offer the EV world. The company behind PEV stock has developed EVs for various markets like service and government fleets. Phoenix Motor serves a broad range of locations and customers…
Airports
Parking companies
Transit agencies
Cities
Hotels
Campus routes
Senior centers
Last-mile delivery
Utility companies
School districts
Phoenix Motor: Electric Vehicle Product Offerings
Phoenix Motor sold its first commercial EV in 2014. It uses the Ford E-450 Superduty chassis as the foundation of all of its EVs. Currently, the company has three electric vehicles.
ZEUS 400 Shuttle Bus
The Zeus 400 is a 14-24 person shuttle bus.
ZEUS 500 Truck
The ZEUS 500 offers an electrified chassis payload of 6,000 pounds. It can operate as a flatbed truck, box truck, utility truck, service truck or even a walk-in van.
ZEUS 600 School Bus
The ZEUS 600 is an electric school bus. The bus seats up to 25 passengers and offers up to six wheelchair positions.
Phoenix Motor offers four different types of battery packs, further adding to its customization capabilities. Options include 63, 94, 125 or 156 kWh batteries with ranges between 70 and 160 miles.
The company also offers a variety of L2 and DC Fast Charging solutions to existing fleet customers. Additionally, it offers charging systems to residential and multi-family markets as it expands its product offerings, according to the prospectus. Phoenix Motor is also focusing on offering its charging systems to the commercial market in the future.
PEV Stock Coming Ahead of EF1-T and EF1-V
Phoenix Motor is in the developing stages of the EF1-T electric pick-up truck and the EF1-V electric delivery van. The company is collaborating with Icona Design to design and develop the vehicles. Icona recently delivered a concept prototype of the two vehicles in September 2021. The concepts will launch as serial versions by 2025.
As of September 30, 2021, Phoenix Motor has delivered a total of 98 EVs. This consists of 84 shuttle buses and 14 work and delivery trucks. In its prospectus, Phoenix Motor claims to have driven over three million electric miles to date, reducing CO2 emissions by over 9.7 million pounds.
Currently, the company has 66 units on backorder. This consists of 41 complete vehicles and 25 electric drive systems, representing around $9.3 million in revenue. However, the company has continuously lost money since its inception. Let's examine the numbers…
Phoenix Motor IPO: A Look Into the Finances
Detailed financial information is in the Phoenix Motor IPO prospectus, allowing you to gain more insight into the company's finances. Furthermore, if you're in the market for PEV stock, let's look at the details.
Phoenix Motor highlights some key information for investors. The company's profit and loss statement and balance sheet data are as follows…
Revenue: For the nine months ended September 30, 2020, Phoenix Motor recorded $3.8 million in revenue. However, revenue dropped to $1.7 million for the nine months ended September 30, 2021. According to the filing, the decrease in revenues is mainly due to delivery delays and supply shortages.
Net Income (Loss): Phoenix Motor has reported consistent losses. For the nine months ended September 30, 2020, Phoenix Motor recorded $3.3 million in net losses. However, losses grew to $6.4 million for the nine months ended September 30, 2021
Total Assets and Liabilities: Phoenix Motor's total assets have grown. The company recorded $9 million in total assets in 2019. As of December 2021, Phoenix Motor's total assets grew to $29.2 million. Furthermore, Phoenix Motor has lowered its total liabilities. In 2019, total liabilities stood at $20.6 million. In 2020, they lowered to $4.4 million.
Cash: Phoenix Motor's cash flows have skyrocketed. The company recorded $29,000 in cash as of December 2019. By the end of 2020, cash grew to $16 million.
Phoenix Motor IPO Filing Details
Phoenix Motor filed confidentially on August 24. The filing just became public, showing the company plans to raise up to $150 million in its public debut. However, that figure can be used as a placeholder to calculate filing fees.
The company will list on the Nasdaq exchange under the ticker PEV. However, the company didn't disclose its IPO date, price range and offer shares.
The company plans for the IPO to take place after the SEC review process. So, investors should start preparing to invest in PEV stock. You can learn more about the IPO process here in this step-by-step guide to going public.
Maxim, Roth Capital and EF Hutton are leading the offering.
The Phoenix Motor IPO hasn't hit the market yet. However, stay tuned for more updates on PEV stock and we'll give you the latest updates.
Also, for more EV investing opportunities, check out the Sono Motors IPO and Polestar IPO.
As always, make sure to research before you invest. IPOs can be volatile for the first few months and share prices are constantly changing. Furthermore, if IPO investing interests you, check out our top recent IPOs and our IPO calendar. We update the calendar daily to give you the latest news on upcoming and filed IPOs.
---
Aimee Bohn graduated from the College of Business and Economics at Towson University. Her background in marketing research helps her uncover valuable trends. Over the past year, her primary focus has been researching IPOs and other trends.