There have been several rumors about the Rubrik IPO. Many investors are eager to know the company's plans for a public debut. So, here's what we know about Rubrik stock…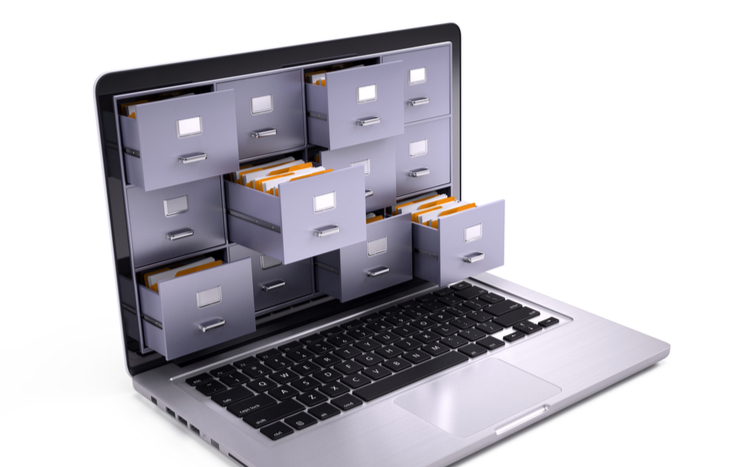 Rubrik IPO: About the Company
Rubrik is a leading provider of cloud data management services. It provides backup and disaster recovery services for organizations that operate hybrid cloud environments. For data protection and management, its software can run both on-premises and in the cloud.
As one of Rubrik's core products, backup and recovery has been one of the most innovative areas in data management for years. Rubrik has software that makes it possible for companies to store important data on their on-premise servers and back up that data to the cloud. As a result, this allows companies to move data back and forth based on its use and the compliance and security requirements.
Rubrik also offers software to keep track of that data, which enables applications and services that run on top to access backup data. However, the backup data is largely untouched unless it's needed. As a result, applications and services can run faster without getting bogged down by data. Rubrik's CEO, Bipul Sinha, said…
If you look at the whole data ecosystem, we are the fulcrum of enterprise data strategy. Our ability to drive analytics and compliance creates this tremendous opportunity to really establish ourselves as the data management platform.
Rubrik is making efforts to become the data management platform. So, what does this mean for competition within cloud data management services?
Where Does Rubrik Stand in the Market?
According to Rubrik, it offers the first converged backup solution that successfully integrates the required processes in one appliance. Unlike competitors, Rubrik doesn't expect customers to buy backup hardware, a server to store the hardware and data archiving software to operate it.
In place of using multiple appliances, it combines all requirements into one appliance, which can be directly connected to a customer's existing infrastructure.
However, Rubrik is not the only company operating in this market. Competition in this industry is growing rapidly. Its competitors range from established names such as Symantec and IBM to up-and-coming companies like Cohesity and Snowflake.
Other Unicorn startups like Druva and Actifio are a threat to the company as well. However, Rubrik claims that its ability to scale its appliance set it apart from other companies.
With Rubrik, companies drop more Rubrik appliances into their data centers if they want more backup storage. As a result, the software will automatically tether the applications together to read as one machine. And this helps the company stand out in the crowd of data management services. So, how do the company's finances compare?
Rubrik IPO: A Look Into the Finances
About three years ago, Rubrik became part of the unicorn startup scene. In January 2019, the company landed a $3.3 billion business valuation after raising $261 million in a Series E funding round. Including new funding, the company has raised over $553 million.
Bain Capital Ventures led the funding round, including previous investors Lightspeed Venture Partners, Greylock Partners, Khosla Ventures and IVP. At the time of funding, former Symantec CEO and Bain Capital Ventures partner Enrique Salem said…
Rubrik has won the trust and loyalty of large enterprise customers around the globe by offering a simple and reliable solution that solves the challenge of protecting and managing data in a hybrid cloud world. When we met Bipul, we were instantly impressed with his vision as well as the skill and tenacity of his team. Given my experience leading the largest enterprise data protection company, we are confident that Rubrik is positioned to win and be the market leader in enterprise cloud data management.
Rubrik is gaining the likes of industry giants across the board. In August 2021, Rubrik entered a strategic agreement with Microsoft to mitigate its ransomware threats and integrate the platform's cloud services. Moreover, this investment took place at a reported new $4 billion valuation for Rubrik. And this bodes well for the Rubrik IPO. So, when can investors expect Rubrik stock?
When Will Rubrik IPO?
Currently, there is no official news about the Rubrik IPO. However, Rubrik's newsroom is filling up with press releases announcing the appointment of high executives to the company. Many companies will hire executive directors and increase the number of directors in preparation for going public.
Based on recent appointments to top management, we expect the company to become public through a SPAC or IPO in one to two years. However, as of now, the company has not filed paperwork with the Securities and Exchange Commission (SEC) to begin the IPO process.
However, when the company takes the plunge into the public market, Rubrik stock will likely list on the New York Stock Exchange or Nasdaq exchange. For ideas on Rubrik's stock price, check out this article on how to value a stock.
Stay tuned for the latest news on the company's public debut. As always, make sure to research before you invest. IPOs can be volatile for the first few months. And share prices can change quickly. But if IPO investing interests you, check out our top recent IPOs and our IPO calendar. We update it daily to give you the latest news on upcoming and filed IPOs.
---