The StockX IPO is reportedly underway. Sources announced the company is working with Morgan Stanley and Goldman Sachs Group to undergo its public debut. So, when can investors expect StockX stock?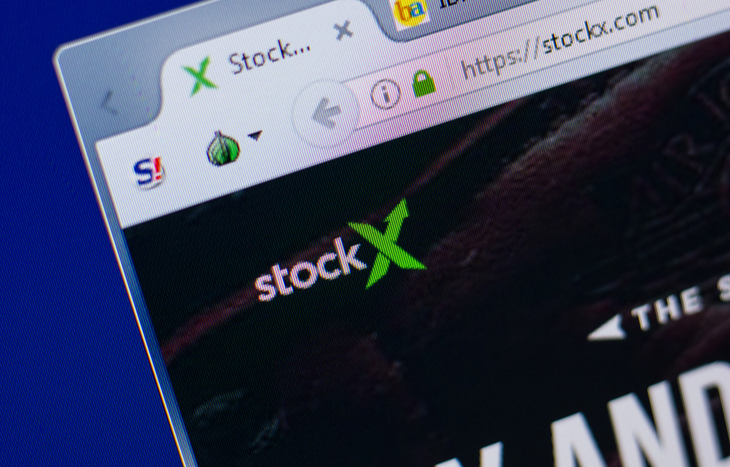 StockX IPO: About the Business
StockX is an online marketplace for shoes and streetwear brands. Its e-commerce platform connects buyers and sellers of accessories, street fashion clothing, electronics, sneakers and collectibles.
The platform boasts guaranteed authenticity with its products. StockX uses a multistep verification procedure performed by a global staff of experts. It consists of:
Condition – StockX only allows deadstock on its marketplace. That means every item bought or sold must be brand new and never worn.
Construction – With checklists of 100+ data points, StockX's authenticators are well equipped to ensure a product's authenticity.
Packaging – The team ensures packaging meets the highest quality standards to deliver a brand new product.
Advanced Technology – StockX uses machine learning to aid its authenticators in catching every minor detail.
Quality Assurance – A final check in the authentication practice, StockX QA experts ensure nothing slips through the cracks.
Accessories – StockX will match any retail purchase experience from the full list of accessories to all the additional add-ons.
The Buying and Selling Process
The platform simplifies the buying and selling process for users. You have two ways to buy: either bid at the price you desire and watch the dynamic marketplace come alive, or buy now at the lowest ask price to ensure you get your item.
For sellers, StockX allows users to search for a product and set a price. No product pictures, personal information or negotiating with buyers is necessary. Once the product goes live and sells on the marketplace, sellers send the sold item within two business days. After, the product gets authenticated and sellers select a payout method.
Simple, right? The platform allows for easy exchanges with no contact. As a result, the platform blew up during COVID-19. And this presents a unique opportunity for the StockX IPO.
Collectibles Industry Surges During COVID-19
Investors feel eager for the StockX IPO after the platform had its biggest months of sales ever in May and June of 2020.
Moreover, the surge is across the collectible industry. Similar apps such as GOAT, which allows users to buy and sell shoes, had shoppers spending more time on the platform than ever. When COVID-19 spread across the globe, what seemed like a slowdown turned into a boom as people began spending more on rare pairs.
Investors have shown no signs of turning away from the industry, despite the link between the collectible boom and the pandemic. In November 2021, StockX CEO Scott Cutler said…
In a year defined by supply chain challenges, we made big investments in our global network. Together with our never-out-of-stock model, this afforded customers access to more than 150,000 products that often aren't stocked on the shelves of traditional retailers.
Moreover, Cutler noted that the platform processed "more than a trade every second" on Black Friday in 2021. So, what does this surge mean for the StockX IPO? Let's take a look at the company's finances…
StockX IPO: A Look at the Finances
StockX announced a $3.8 billion valuation in April 2021. The business valuation followed a $195 million secondary tender offering as well as an additional $60 million in Series E-1 primary shares. Following the funding round, StockX has $690 million in total funding, according to Crunchbase data.
The valuation came after surging in popularity during the pandemic and was 35% above the $2.8 billion figure it secured five months prior.
StockX's investors include Tiger Global Management, Altimeter Capital, Dragoneer, rapper Jay-Z's Marcy Venture Partners, DST Global and GGV Capital.
Recent trends on the platform have been Air Jordans, hoodies and jackets from Gap's Yeezy collaboration, and Hot Wheels toys inspired by Tesla's Cybertruck. In an April 2021 press release, the company noted…
In just five years, StockX has grown to become one of the largest and most trusted global marketplaces of its kind. For the year ended December 31, 2020, the company closed more than 7.5 million trades and hit $1.8 billion in gross merchandise value (GMV), which resulted in GAAP revenue of over $400 million. StockX also achieved break-even in the second half of 2020 and served more than 200 million visitors across 200 countries and territories.
The company is continuing to grow following the pandemic and has investors wondering when they can expect the StockX IPO to take place. So, when can investors buy StockX stock? Let's look at the details…
StockX IPO Filing Details
There have been no official announcements for the StockX IPO. The company has yet to file paperwork with the Securities and Exchange Commission (SEC) to begin the IPO process. However, the company is working with Morgan Stanley and Goldman Sachs on a StockX IPO, according to people familiar with the matter.
The company reportedly aimed to go public in the first half of 2022. However, this timeline was subject to market conditions. And with the ongoing market volatility this year, the company seems to have pushed back its public debut plans. However, this means that investors should keep their eye out for a StockX IPO when the market settles down.
StockX stock will likely list on the New York Stock Exchange (NYSE) or Nasdaq exchange.
Stay tuned for the latest news on the company's public debut. As always, make sure to research before you invest. IPOs can be volatile for the first few months. And share prices can change quickly. But if IPO investing interests you, check out our top recent IPOs and our IPO calendar. We update it daily to give you the latest news on upcoming and filed IPOs.
---
Aimee Bohn graduated from the College of Business and Economics at Towson University. Her background in marketing research helps her uncover valuable trends. Over the past year, her primary focus has been researching IPOs and other trends.