War penny stocks would be a smart investment right now. Russia is invading Ukraine. And they've made it clear that any country that helps will also be attacked. So, there is no telling which countries will be getting dragged into the mess.
War affects markets. On top of that, inflation is going crazy right now. And when inflation is high, small cap companies thrive. So, it makes sense to follow the most pressing issues. And that's why war penny stocks are getting some attention from investors.
Below, I'll list out a few of the best war penny stocks you should be paying attention to. And, I'll go through each of them. So, you can get a better idea of whether it's a smart investment for your portfolio.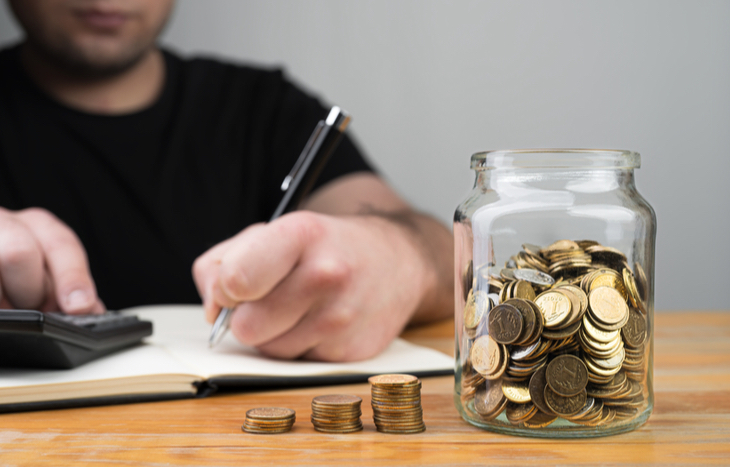 Military and War Penny Stocks
Denison Mines Corp. (NYSE: DNN)
IronNet Inc. (NYSE: IRNT)
Sypris Solutions Inc. (NASDAQ: SYPR)
Globalstar, Inc. (NYSE: GSAT)
Kosmos Energy Ltd. (NYSE: KOS)
Acorn Energy, Inc. (OTC: ACFN)
Astrotech Corp. (NASDAQ: ASTC)
Air Industries Group (NYSE: AIRI)
War Penny Stocks to Buy
No. 8 Denison Mines Corp.
This war penny stock is a uranium mine. I've recommended it many times. And, I've even written a full report about it. Uranium is an energy alternative getting some attention. But, it can also be deadly. It's durable. So, it's often used to make bullets that can pierce otherwise bulletproof materials. Plus, it's also used to create armor.
Also, it's radioactive. So, uranium can produce energy. Plus, it can create other nuclear weapons.
No. 7 IronNet Inc.
IronNet is war penny stock that produces cybersecurity. This is an especially important factor of war. Since we keep doing more things digitally, security is only becoming more important. And IronNet does business with banks and other prestigious institutions.
Even though they founded in 2014, they recently went public in 2020. And their leadership is driven. They have government and commercial experience. And they have been "on the front lines" for decades. Over the years, they've aided organizations like U.S. Cyber Command and Silicon Valley.
Some of the Board of Directors are former governmental employees. And some of them even held office for certain roles. For example, Mike McConnell is on the Board. He is a former Director of the National Security Agency. And Jan Tighe was a Deputy Chief of Naval Operations for the U.S. Navy.
No. 6 Sypris Solutions Inc.
This war penny stock addresses a few different industries. But, all the products it creates are technology-based. And they are highly focused on their customers' success. The three main industries they work in are:
 Aerospace and Defense
Industrial Solutions
Vehicle Components
And there are plenty of military applications. They provide cables and components for aircraft, underwater communications, medical devices and satellites. There are many others, too. Recently, Sypris has been able to get two major Electronic Warfare projects. The first one is to enable Navy ships to electronically attack. And, the second is for testing a missile system for the Department of Defense.
No. 5 Globalstar, Inc.
Globalstar is a war penny stock that deals with satellites. These satellites are then used to allow customers to communicate without cell phones. Plus, Globalstar deploys them for IoT (Internet of Things) capabilities. And the use of remote tracking. There are many different industries that benefit from this. Including disaster recovery, military and emergency management.
Globalstar offers technology that can be embedded in a living or non-living item. Plus, safety/security systems, data management, and mapping services are also offered. Recently, they've signed an agreement to provide products for a satellite company. This company is called MacDonald, Dettwiler, and Associates, and is in Canada. And, they're providing tracking and safety solutions for paratroopers. The Dutch Ministry of Defense chose Globalstar to carry out such a task.
No. 4 Kosmos Energy Ltd.
This war penny stock is one that may not seem obvious at first. But, Kosmos is an offshore oil production company. And recently, oil prices have been soaring from the Russia-Ukraine mess. Kosmos pulls oil from all over the world. The company does activity in the Gulf of Mexico, Ghana and even West Africa. Plus, other places, too, like Senegal and Guinea.
Recently, they've had an appraisal done for an oil rig in the Gulf of Mexico. And that prospect turned out to be a positive one. It ended up holding more oil than they originally expected. This well, called Winterfell, is in 5,800 feet of water. And, it was drilled to a depth of 28,500 feet.
No. 3 Acorn Energy, Inc.
This war penny stock has served many different areas of government. Including the military, police departments, aerospace and defense. And, they serve local, state, and federal government organizations for the U.S. and Canada.
So, what does Acorn do? They provide remote monitoring. And they do this for pipelines and other industrial uses. OmniMetrics is one of Acorn's main brands. It provides equipment that is necessary to keep things running. If something goes out, there are materials standing by and waiting for use.
No. 2 Astrotech Corp.
This war penny stock is an incubator for other companies. And it focuses on the tech industry. But, the company uses its own tech and some from the government. Sometimes Astrotech even uses tech from universities and other institutions. Then, it funds, manages and grows start-ups. The company also sells them. Founded in 1984, Astrotech has lots of history behind it. While that doesn't always matter to government agencies, it helps. Plus, they invent some of their own technology.
Astrotech began as a provider of microgravity experiment equipment to NASA. Then, as the years went on, the company adapted to the needs of the industry. Now, its business touches several industries. But, its core offers could be very useful in the future.
War Penny Stocks No. 1 Air Industries Group
Air Industries is a war penny stock that provides turbine engine creation. And complex machining services for aircraft. Plus, it welds hard and exotic metals. Which is especially useful for war machines. And three different subsidiaries mean each sector focuses on what they're doing. Because the last thing you want when you're in a fighter jet is for something to go wrong due to mechanical error.
Also, Air Industries offers specialty services such as gun drilling. Even flight controls and landing gear. It's been supplying these parts to Defense and commercial companies for 50 years. That gives them a nice, long history that's trustworthy. And, Air Industries is already an easy choice for the government to commission.
---