Crypto
What Crypto to Buy Now That the Markets Are Down
The crypto markets were red-hot last year. But they've since cooled off substantially. The price drops since last November have investors asking what crypto to buy now… Here at Investment U, the answer seems obvious. But it's also contingent on how much risk you're willing to take. So first, let's unpack a little more about what's going on.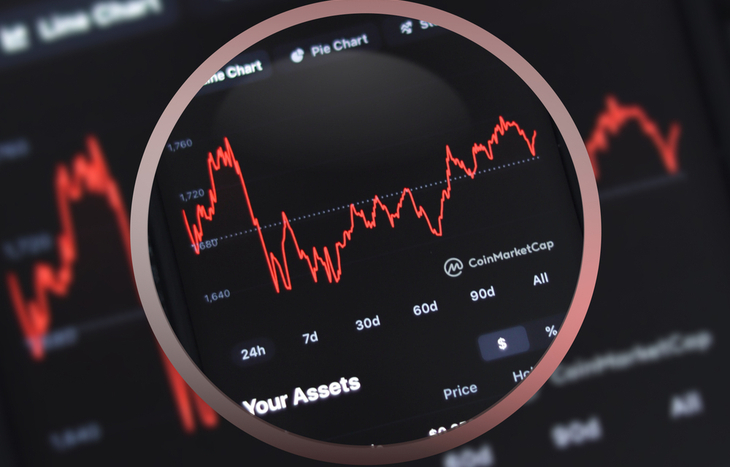 Bitcoin fell to around $35,000 this past January. That triggered the crypto bears to come out in full force. Investors seemed spooked. To be fair, though, let's remember that not long ago, a single Bitcoin was worth around $68,000.
Naturally, trading volume plummeted. It fell by more than 40% on the biggest exchanges. In a market fueled by headlines, speculation, and of course, supply and demand, it all makes perfect sense. The crypto market had a target on its back. And the FUD was spreading like wildfire.
By the time the dust settled, there were a lot of headlines to unpack. It wasn't just the so-called China crypto ban. We can't blame enfant terrible Elon Musk this time either. There have been some actual damaging things that happened that we need to take note of.
Titan crypto collapsed under its own weight last year. The stablecoin Tether began to look a lot less stable. On top of this, the FBI was able to track down the Bitcoin ransom paid to the hacker group DarkSide. (While that last one is largely positive, it did instill some uncertainty in the secret nature of cryptos.) Then there was a glitch in the Coinbase exchange. But all of that is behind us now…
What Crypto to Buy Now Before the Markets Recover
The seemingly ceaseless supply of damaging headlines has started to slow down. And we're starting to see a recovery. THis serves as prrof that there's no need to panic. Worst case, crypto entered a bear market. But that's actually good news for investors with some money to invest. Lots of our favorite cryptos are still trading well below their 52-week highs.
The key to figuring out what crypto to buy now is to pick a crypto with a purpose. Underperforming markets can be enough to send fringy altcoins to an early grave. The cryptos built to last are the ones that have intentions beyond serving investors.
Take Ethereum, for instance. Spooked investors and reduced volume have sent it tumbling to less than half of its all-time high. But Ethereum isn't going anywhere. Too any products and services depend on its blockchain technology. It's used to create and share business. Scores of decentralized apps are powered by the Ethereum blockchain. Heck, practically the entire nonfungible token (NFT) marketplace is built around Ethereum. So, when it comes to figuring out what crypto to buy now, Ethereum should be near the top of the list. It's still selling at a discount.
The other big one is, of course, Bitcoin. The king of the cryptos has only grown more popular over the years. You can buy and sell it in your PayPal account. Morgan Stanley is now offering its elite customers access to it. Hedge funds are getting in on the action. And there's now a Bitcoin-backed ETF in the U.S.
The Bottom Line on Cryptos Now
 "Be fearful when others are greedy and greedy when others are fearful."
– Warren Buffett
It doesn't always make sense to apply stock market logic to the crypto markets. But in this case, it makes perfect sense. Bitcoin is down, but it's far from out. Same goes for Ethereum. The crypto markets are pretty quiet of late. Retail investors are quietly backing out of the crypto markets, but they'll be back. They came back after the massive crypto crash in 2018. In fact, they came back in even larger numbers. And they'll be back when the rally becomes more obvious. That makes choosing what crypto to buy now very easy.
Those altcoins with a quadrillion tokens in circulation may last, but not all of them will. The big boys that have been through this before will, though. Bitcoin and Ethereum are the easy examples. But there are a whole lot of other cryptos worth your consideration. You can check out our list of the top 10 cryptos to invest in here.
---
Matthew Makowski is a senior research analyst and writer at Investment U. He has been studying and writing about the markets for 20 years. Equally comfortable identifying value stocks as he is discounts in the crypto markets, Matthew began mining Bitcoin in 2011 and has since honed his focus on the cryptocurrency markets as a whole. He is a graduate of Rutgers University and lives in Colorado with his dogs Dorito and Pretzel.