Why are oil stocks down today and can we anticipate a further drop-off in the near future? In fact, most of the stock market is in a downturn at the moment. Fears of a recession are dominating headlines and market uncertainty is settling in across the country.
Specifically, oil prices are currently around $100 per barrel. And this decline may just be the beginning of a downward trend. Some predictions suggest oil prices will drop as low as $65 in 2022. Let's take a closer look at why oil stocks are down and what you can expect moving forward.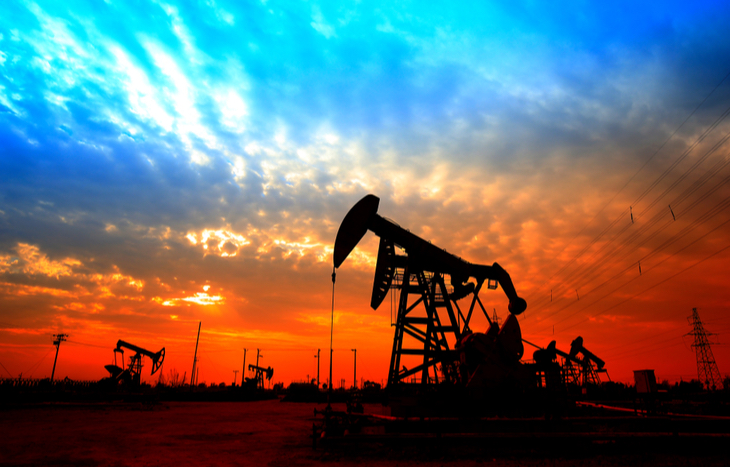 Why Are Oil Stocks Down Right Now?
Oil stocks have long been a staple for many investor portfolios. For example, Exxon Mobile (NYSE: XOM), Chevron (NYSE: CVX) and BP (NYSE: BP) are popular amongst seasoned investors. Even Warren Buffett has a major stake in Occidental Petroleum (NYSE: OXY).
However, each of these giants is taking a hit at the moment. BP is down more than 9% in the past five days. Exxon Mobile is down more than 11% and Chevron is down more than 8% during the same time frame. And this is after a slight recovery mid-week.
So, why are oil stocks down today? This directly correlates with the current economy and fears of a recession. Many analysts believe it is only a matter of time before the U.S. enters a recession. And this is not a good sign for commodities.
Overall, the use of commodities generally goes down during a recession or specific event. Take the COVID-19 pandemic, for example. The cost of a barrel of oil fell below $0 in 2020. And this was due to a variety of factors concerning the deadly virus. Travel bans and city-wide restrictions are the first to come to mind.
And many factors play into this scenario as well. When a recession hits, the market uncertainty can spiral out of control. This causes volatility to rise drastically. The same goes for oil prices. And as the demand drops, so does the production. Y0u can expect outages around the world along with export issues. The Organization of the Petroleum Exporting Countries (OPEC) is sure to be on high alert.
These issues are even more complicated due to the Russia/Ukraine conflict, COVID-19 spikes and inflation in the U.S. As a result, some analysts are preparing for a "doomsday scenario" when it comes to the oil market.
At the time of publication, I do not hold any positions within the securities mentioned above. Please do your research and due diligence before making any investment decisions in the current market.
Oil Market Expectations Moving Forward
The current oil market is somewhat of a double-edged sword. On one hand, the drop in oil prices will likely correlate to the gas pump for consumers. You can expect the price of gas to drop in the coming weeks if the price of oil continues to descend below $100 a barrel. On the other hand, oil stocks will take a hit and will come with extreme volatility during this period of time.
Recession fears are due to current projections. And while most analysts have differing opinions, it seems that everyone agrees a recession is coming. When it will come is the larger debate. And when it does come, the economic outlook will be grim. Therefore, you can expect the oil market to drop due to a decline in actvity and oil prices.
Investing in Oil Stocks
Commodities are generally considered a safer investment during times of volatility. But these are not ordinary times in the slightest. Therefore, it's important to understand the current risks before making any investment decisions. It's also vital to consider your investment goals and financial outlook. As of right now, you may want to keep a close eye on oil stocks during the coming months.
You now know why oil stocks are down today and the outlook is grim moving forward. If a recession is here and oil prices continue to fall, you can expect the oil market to tank as well. As of right now, you may want to keep a close eye on oil stocks during the coming months.
---