Investors are eager to know when the Circle IPO will come to the market. Despite plans to offer circle stock in April 2022, the company delayed its public debut until later this year. Here are the latest updates.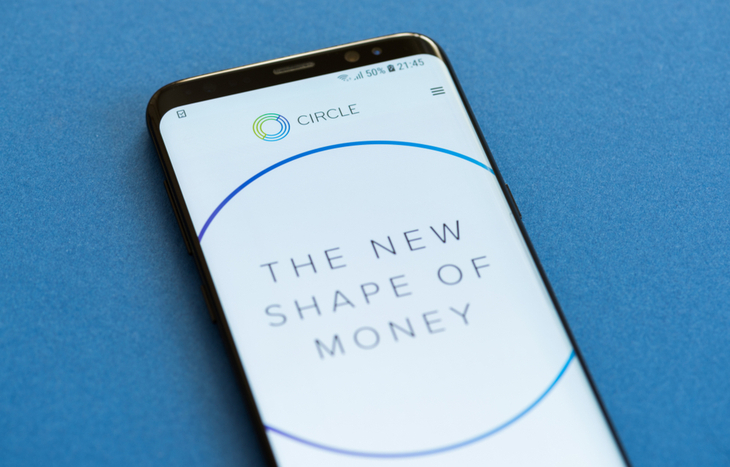 Circle IPO: About the Company
Circle is a blockchain-focused financial service company. Since its inception in 2013, the company built products designed to help ease peer-to-peer payment and cryptocurrency exchanges. However, it's since shifted its focus to commercial blockchain and crypto applications.
In 2018, Circle formed a joint venture with Coinbase called Centre Consortium. In doing this, the company created the stablecoin, USD Coin. According to crypto data provider CoinGecko, USD Coin is now the second-largest stablecoin with a market capitalization of around $50 billion.
A significant part of the crypto markets has been the development of stablecoins, a type of cryptocurrency designed to maintain an equal value to the U.S. dollar. In these digital settings, stablecoins are replicating the role the dollar plays in the traditional economy. However, U.S. financial regulators have voiced some concerns over the coins.
Circle IPO Coming Amid Stablecoin Concerns
As cryptocurrencies like Bitcoin and Ethereum have experienced wild price swings in recent months, stablecoins have grown in popularity as they offer relatively stable prices. Despite this, top financial regulators have addressed concerns about stablecoins. In their opinion, stablecoins pose significant financial system risks that require attention.
In a December report, regulators on the Financial Stability Oversight Council (FSOC) emphasized that the emergence of digital assets constitutes a threat, saying…
The rapid growth of digital assets, including stablecoins—digital currencies pegged to national currencies like the U.S. dollar — is an important potential emerging vulnerability.
The report pointed out price volatility and potential fraud as potential threats in the space.
First, regulators hope Congress will pass comprehensive legislation providing oversight to digital currency. So, will Biden's executive order help ensure responsible development of digital assets to address these concerns?
A March press release from the White House stated…
The rise in digital assets creates an opportunity to reinforce American leadership in the global financial system and at the technological frontier, but also has substantial implications for consumer protection, financial stability, national security, and climate risk. The United States must maintain technological leadership in this rapidly growing space, supporting innovation while mitigating the risks for consumers, businesses, the broader financial system, and the climate. And, it must play a leading role in international engagement and global governance of digital assets consistent with democratic values and U.S. global competitiveness.
Although stablecoins aren't heavily regulated right now, there's a good chance this could change sometime this year. And this presents a huge opportunity for upcoming circle stock.
Financial Information for Upcoming Circle Stock
Circle has raised over $1.1 billion in funding to date. The company's latest funding round took place just earlier this week raising $400 million. It's expected to close in the second quarter.
The funding round includes investments from BlackRock, Fidelity, Marshall Wace and Fin Capital. In the press release, CEO and co-founder Jeremy Allaire said…
Dollar digital currencies like USDC are fueling a global economic transformation, and Circle's technology infrastructure sits at the center of that change. This funding round will drive the next evolution of Circle's growth. It's particularly gratifying to add BlackRock as a strategic investor in the company. We look forward to developing our partnership.
Furthermore, Circle became profitable in 2020. An SEC report revealed that the company incurred operating net losses of $178.6 million in 2019. However, the company reported $3.8 million in net income in 2020. For Circle investors, this looks promising, but they will have to wait longer than expected.
Company Terminates Circle SPAC Set to Take Place in April 2022
In July 2021, the company announced plans for a Circle IPO via SPAC with Concord Acquisition Group (NYSE: CND). You can learn more about going public via SPAC here.
The merger was set to take place in April 2022. The deal valued Circle at $4.5 billion and anticipated to raise $1.1 billion in capital.
However, the company terminated its earlier merger agreement in February of this year. In the press release, the company stated it was necessary to delay the Circle SPAC "for a variety of reasons outside the parties' control."
Furthermore, Circle renegotiated its original agreement with Concord. Since the agreement took place, the company has doubled its valuation to a staggering $9 billion. The doubled value of the company reflects USD Coin's circulation more than doubling since the agreement was first announced. USD Coin's circulation stands at around $50 billion.
The company will still go public via SPAC with Concord. But, when is the Circle SPAC taking place?
When Can Investors Expect a Circle IPO?
As part of the renegotiated agreement with Concord, the Circle SPAC is delayed to December 8, 2022, according to the February press release. The company filed a prospectus with the SEC, but the commission has not yet approved the document.
Circle will trade on the New York Stock Exchange (NYSE) under the ticker CRCL. Investors can anticipate an end-of-year closing. However, under certain circumstances, the company said Circle stock may not become available until January 31, 2023.
As CEO Allaire explained in a tweet, becoming public has several benefits, including increasing transparency. In his words, the company intends to be as transparent as a bank. Circle has also applied to become a full-reserve national commercial bank to leverage digital currencies and traditional banking. In a press release, Allaire noted…
Circle has made massive strides toward transforming the global economic system through the power of digital currencies and the open internet. Being a public company will further strengthen trust and confidence in Circle and is a critical milestone as we continue our mission to build a more inclusive financial ecosystem.
Furthermore, Allaire believes that the Concord IPO is a strategic accelerator for digital currency. In a blog post, he states the company's beliefs that "full-reserve banking, built on digital currency technology, can lead to not just a radically more efficient, but also a safer, more resilient financial system."
The company's plans for the Circle IPO are still subject to change. So, stay tuned for the latest updates on CRCL stock. Furthermore, for more crypto-focused public offerings, check out the latest updates on the Ripple IPO.
Furthermore, our list of recent IPOs and our IPO calendar might also be intriguing if you take interest in investing in IPOs. We update our calendar daily to keep you informed of the week's upcoming IPOs.
---