The Ripple IPO is coming to the market. The company is hinting toward a pivotal public debut for the crypto space. So, what does this mean for the world of cryptocurrency?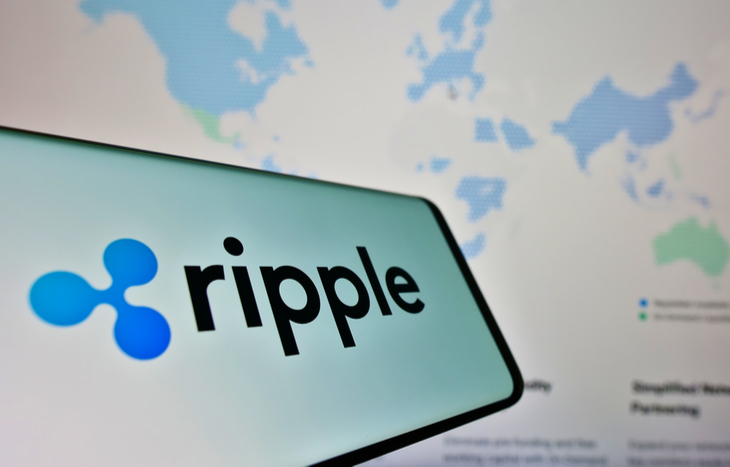 Ripple IPO: About the Company
Ripple Labs is a technology that serves as both a cryptocurrency and a digital payment network for financial transactions. It was first released in 2012 and was co-founded by Chris Larsen and Jed McCaleb. The company offers…
RippleNet –  a digital decentralized payment network designed for global financial transactions. In a sense, RippleNet is similar to the traditional SWIFT payment network. However, the company sets itself apart by using blockchain technology to improve transparency and security. With Ripple's global blockchain-based real-time financial settlement network, people can exchange money regardless of their location or bank.
XRP – a cryptocurrency tailored to work on the Ripple network to speed up currency exchanges.  This is the same reason why Binance Coin is so popular for buying other cryptocurrencies. However, users can use XRP to exchange various fiat currencies and popular cryptocurrencies. XRP's use should only increase over time as the world becomes more connected.
To put it simply, Ripple is not a crypto company. Instead, the Ripple network operates as a money transfer system that provides XRP as a cryptocurrency.
Furthermore, XRP consistently ranks among the top five cryptocurrencies by market capitalization. And among crypto assets, Ripple has an advantage based on its facilitation capabilities. In addition to serving as a medium of exchange, XRP is linked to RippleNet. So, it's suited for handling any financial transactions over the blockchain. Moreover, Ripple should help in bringing liquidity and compatibility to decentralized currency as the Metaverse grows. However, the company is currently facing a lawsuit from the SEC.
SEC Sues Ripple for Offering Unauthorized Security
In 2022, the Securities and Exchange Commission (SEC) lawsuit will be Ripple's biggest obstacle. It appears that Ripple released and distributed XRP as an unauthorized security, according to the SEC. However, the company claims that XRP wasn't offered as a security at all.
Furthermore, the company said it didn't receive a fair notice from the SEC regarding noncompliance. On top of this, the judge recently denied the SEC's motion to strike the company's fair notice defense. After, Ripple's general counsel Stuart Alderoty said…
Today's order makes it clear there's a serious question of whether the SEC ever provided Ripple with fair notice that its distributions of XRP – since 2013 – would ever be prohibited under the securities law.
The lawsuit started 18 months ago and is still ongoing. Fortunately, a settlement is likely to come in 2022, which is good news for Ripple holders and investors.
Despite the ongoing battle, XRP's value has surged along with other cryptos. Moreover, if the lawsuit concludes and trading resumes on open markets, Ripple could see a rapid increase in investors, driving its price up quickly. And this presents a huge opportunity for investors of the Ripple IPO.
Meanwhile, the company is continuing to broaden its partnerships and customer base for RippleNet.
Ripple Continues to Expand Despite SEC Lawsuit
Amid its lawsuit, Ripple hasn't wasted any time in planning for the future. The company has continued to expand its platform through partnerships and had its most successful year in 2021. In its 2021 fourth-quarter update, the company said…
2021 was RippleNet's most successful and lucrative year to date as global momentum skyrocketed with customer demand despite the headwinds from the SEC.

The number of transactions on RippleNet more than doubled, with a payment volume run rate of over $10 billion. This is a testament to the product considering Ripple parted ways with Moneygram, its largest customer, immediately after the SEC filed its lawsuit against Ripple.

With over 20 payout markets for On-Demand Liquidity (ODL), most recently adding the Middle East, RippleNet continues to see more global demand for the product.
While the case drags on with no clear resolution yet, many crypto investors wonder what this means for the future of cryptocurrency. However, Ripple's performance in 2021 looks promising for the company long-term. So, how do its finances compare?
Ripple Lands $15 Billion Valuation Ahead of IPO
In December 2019, Ripple landed a $9.8 billion valuation after a Series C funding round raised $200 million. However, the company announced that it bought back the shares from investors who financed the funding round.
The new share purchase landed Ripple a $15 billion valuation – a third more than the company landed at the time of the Series C funding. Moreover, the buyback suggests the company's bullish standpoint despite the SEC lawsuit. And this bodes well for the Ripple IPO.
Because Ripple is still private, its finances are under wraps for now. However, a Ripple spokesperson noted that the company holds an "extremely strong position in the market" after the buyback. Furthermore, the spokesperson added that "Ripple is cash flow positive, has $1 billion in the bank and a strong balance sheet."
Ripple IPO Filing Details
In the past, cryptocurrency and network startups have received backing from private funding or raised funds through an initial coin offering. However, this may be changing soon. Ripple's CEO Brad Garlinghouse is making a unique play in the crypto space with discussions of taking the company public.
The company has not officially announced plans for a Ripple IPO. Nevertheless, the company may plan to go public even as it battles the SEC. In a Wall Street Journal interview given at the World Economic Forum, Garlinghouse said…
In the next 12 months, you'll see IPOs in the crypto/blockchain space. We're not going to be the first, and we're not going to be the last, but I expect us to be on the leading side. It's a natural evolution for our company.
Furthermore, during an earnings call with investors, SBI Group CEO Yoshitaka Kitao and executive chairman Chris Larsen hinted at the company's public debut. According to Kitao, Ripple is waiting for the legal battle with the SEC to conclude before it moves forward with its IPO plans…
After the current lawsuit, Ripple will go public. The current CEO wants to do that. Chris wants to do that.
There's merit to SBI Group's claim that Ripple will go public. SBI Group is the largest outside shareholder of Ripple. Kitao went on to say that the Ripple IPO would pay off SBI Group's investment.
The company's plans for the Ripple IPO are still in the beginning stages. However, stay tuned for more updates on Ripple stock.
Before investing, always make sure to do your research. Initial public offerings can be volatile for the first few months, while share prices fluctuate constantly.
Our list of recent IPOs and our IPO calendar might also be intriguing if you take interest in investing in IPOs. We update our calendar daily to keep you informed of the week's upcoming IPOs.
---