The Flipkart IPO is on the cards. The Walmart-owned company is planning to list in late 2022. So, should investors consider Flipkart stock? Here's what we know…
Flipkart IPO: About the Business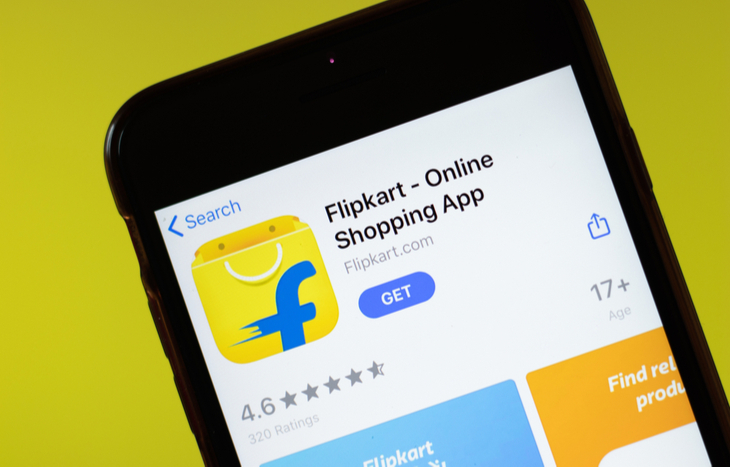 Flipkart is an Indian e-commerce marketplace. The company started with a focus on selling books. However, it has grown to be a leading marketplace. Furthermore, the company is considered a close competitor with Amazon (Nasdaq: AMZN) in India.
The platform offers over 80 million products across 80+ categories. Flipkart's products include electronics, video games, apparel, food, furniture, toys, appliances and more.
To date, the company has 100 million registered users clocking over 10 million daily visits. Thanks to Flipkart technology, the company is able to ship 8 million shipments per month. Furthermore, these numbers are increasing. As a result, many investors are wondering when they can buy Flipkart stock.
Binny and Sachin Bansal founded Flipkart in 2007. However, Walmart (NYSE: WMT) acquired the company in 2018. Here are the details…
Walmart Acquires Flipkart IPO for $16 Billion
In 2018, Walmart acquired 77% of Flipkart shares for $16 billion. Flipkart held a $20 billion valuation at the time. It's the largest e-commerce acquisition in history.
The acquisition gave Walmart a key stake in the company. Currently, the U.S. retail giant owns 75% of Flipkart.
At the time of the acquisition, Walmart announced its plans for Flipkart…
While the immediate focus will be on serving customers and growing the business, Walmart supports Flipkart's ambition to transition into a publicly-listed, majority-owned subsidiary in the future.
It's been almost four years since the acquisition. Moreover, investors have been on the edge of their seats for Flipkart stock for years now. Meanwhile, amid speculation about Flipkart's IPO, Walmart announced it is considering raising a pre-IPO round of funding. So let's take a look at the finances…
Flipkart Considers Raising Pre-IPO Funding Round
The company is looking to raise a pre-IPO round in the near future to benchmark its valuation before it hits the public market. However, the company is already worth a staggering $37.6 billion.
The company landed that valuation in July 2021 after raising $3.6 billion from Softbank and other investors. Flipkart's current valuation is more than double its previous valuation from less than a year ago.
Furthermore, the company is looking to land a $50 billion valuation in the Flipkart IPO. If successful, this would be the largest IPO in the consumer tech space in India. And this presents a unique opportunity for Flipkart stock.
Flipkart IPO Eyes $50 Billion Valuation
So when can investors expect Flipkart stock? Walmart's executive VP and CFO, Brett Biggs, said an IPO for Flipkart is "very much on the cards" in December…
The (Flipkart) business is performing almost exactly like we thought it would. An IPO is still very much on the cards for that business. Just like everything else; it's the timing. Is the business exactly where you want? Is the market right? All those things have to figure into what you do with an IPO.

IPO and letting our associates have a piece of the business, having it to be a more local business in India – all those things are important to us, longer-term. And nothing about that has changed.
He did not specify a time frame. However, CEO Kalyan Krishnamurthy reportedly said that Flipkart stock could come as soon as November or December 2022.
Moreover, Krishnamurthy reportedly said that the Flipkart IPO will take place before March 2023. This depends on market conditions and other external factors.
There have been no official announcements about the Flipkart IPO. However, the e-commerce giant is one of the most anticipated IPOs of 2022. So, investors should start preparing to invest in the stock. You can learn more about the IPO process in this step-by-step guide to going public.
As always, make sure to research before you invest. IPOs can be volatile for the first few months and share prices are constantly changing.
Furthermore, if IPO investing interests you, check out our top recent IPOs and our IPO calendar. We update the calendar daily to give you the latest news on upcoming and filed IPOs.
---