A Lordstown Motors IPO is coming to the market. It was announced on Monday that the company plans to go public via SPAC IPO. It will be another electric vehicle (EV) company to hit the stock market in 2020.
But is Lordstown Motors stock a good investment? Here's what we know…
Lordstown Motors IPO: the Business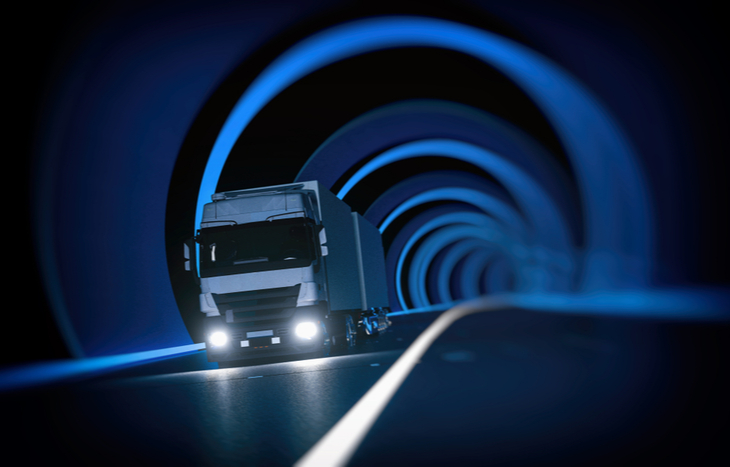 Steve Burns founded Lordstown Motors in 2019. Burns is the also the founder and former CEO of Workhorse Group, an electric delivery and utility vehicle manufacturer. In November 2019, Lordstown Motors bought GM's Lordstown plant, giving the company its name. The company is less than a year old. And it has only one product to date.
But Lordstown hopes to be part of the future. According to the company's mission…
Lordstown Motors Corp. designs and manufactures electric vehicles that revolutionize the way work gets done. The vehicles we build reduce burdensome costs, provide functional style for today's job sites, and act as an extension of the worker – smarter, safe and more productive. Work has evolved, and it's time for vehicles to evolve with it.
The Lordstown Motors IPO comes after a wave of EV companies went public via SPAC IPO. But what does the company have to offer?
The Endurance: What Lordstown Motors Stock Will Fund
On June 25, 2020, Lordstown revealed the prototype of its pickup truck Endurance. As of the company's announcement, the truck has more than 27,000 pre-orders. That's equal to more than $1.4 billion in potential revenue. And most of it comes from commercial fleet customers. This includes Holman Automotive and the Auto Truck Group.
Burns commented that Lordstown needs about $450 million to start production of the Endurance. And it seems selling Lordstown Motors stock is the solution to his problem.
So what features will the Lordstown Endurance have? According to the site…
Four in-wheel hub motors
Fewest moving parts
Four-wheel drive
600 horsepower
80 mph top speed (software governed)
7,500-pound towing capacity
250-plus miles EV range
In the company's announcement, Burns said…
The Endurance was constructed from the ground up with simplicity in mind. Equipped with hub motors in each wheel and seamlessly integrated with our software system, we are effectively able to deliver a motor and mind in each wheel. Further, this design means that the Endurance has just four moving parts in the drivetrain, as compared to more than 2,000 in vehicles utilizing a traditional internal combustion engine. Together, this allows us to significantly increase reliability, maximize performance, and reduce total cost of ownership.
But Lordstown isn't the only company coming out with an EV truck. Nikola, which recently went public via SPAC IPO, has the Badger. Rivian, who investors hope will one day go public, has the R1T pickup. And Tesla now has its own EV truck.
And that's exactly why the Lordstown Motors IPO is happening now.
Lordstown Motors Follows Wave of EV IPOs
Over the summer of 2020, investors saw Nikola go public. Next, EV company Hyliion announced its SPAC IPO. And a Fisker IPO is also coming to the market. With strong demand in the EV market and seeing the success of Nikola stock after its debut, Lordstown is choosing to follow.
Companies traditionally are in business for a few years before going public. But today, companies are choosing to step away from the traditional IPO route. Going public by SPAC is becoming a popular trend in the IPO market. It saves a lot of time and usually can lead to greater success.
Lordstown hopes to raise $675 million by selling Lordstown Motor stock. This will be used to fund the production of the Endurance starting in 2021. But what do we know about the Lordstown Motors IPO?
Lordstown IPO: the Details
On Monday, August 3, 2020, Lordstown Motors announced it will merge with DiamondPeak Holdings Corp. The deal is expected to take place in the fourth quarter of 2020. The resulting company, Lordstown Motors Corp., will trade on the Nasdaq under the ticker symbol RIDE.
The merger values Lordstown at $1.6 billion at a $10-per-share PIPE price. The company has commitments from institutional investors such as Fidelity Management and Wellington Management as well as auto company GM. GM plans to invest $75 million in the new company. The first $25 million will be paid in cash. The additional $50 million with be paid through plant assets, permits and covering plant operating costs.
If you're looking for the latest investment opportunities, check out our Profit Trends e-letter. You can sign up for it below! It's full of useful tips and research from our investors. Whether you're a beginner or an experienced investor, there's something for everyone.
Lordstown Motors stock will be one of many opportunities for investors in the EV industry. With strong investors committed and a growing market, the Lordstown Motors IPO could be successful.
---
Amber Deter has researched and written about initial public offerings (IPOs) over the last few years. After starting her college career studying accounting and business, Amber decided to focus on her love of writing. Now she's able to bring that experience to Investment U readers by providing in-depth research on IPO and investing opportunities.