Investors are awaiting information about the Netskope IPO after the CEO hinted at plans to go public in the near future.
So, when can investors expect Netskope stock?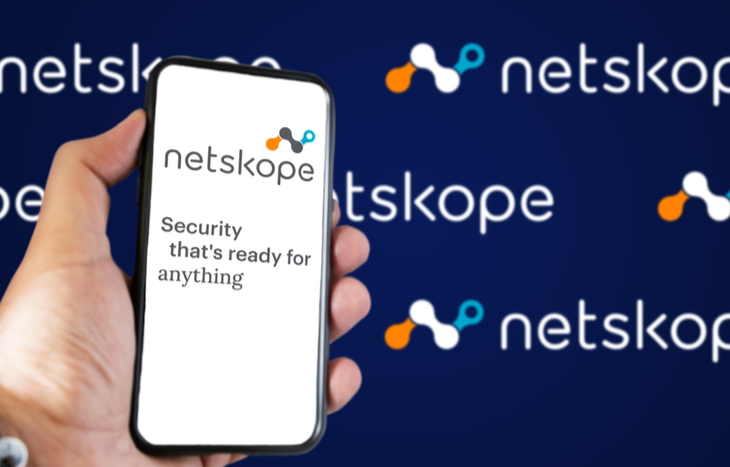 Netskope IPO: About the Company
Netskope is a software development company that was founded in 2012. Using cloud solutions, the company provides cybersecurity products for protecting cloud infrastructures against threats.
The Netskope cloud security platform protects from hacking, data loss, viruses and other security threats. The company detects misconfigurations in real-time cloud services, such as Microsoft Azure, Google Cloud, Amazon AWS and others.
With its Zero Trust platform, Netskope makes itself an indispensable part of the Cloud Security market. With Netskope's partner-centric strategy, partners can maximize growth and profitability while transforming enterprise security. The company partners with industry leaders including Microsoft, Verizon and Mimecast. Moreover, Netskope serves…
More than 30 of the Fortune 100
Two of the world's four largest commercial banks
Five of the world's seven largest healthcare providers
Two of the world's three largest telecommunications companies
Two of the world's four largest retailers
The most well-known product from Netskope is its Cloud Access Security Broker (CASB). According to Gartner, Netskope is a leading product in its field. Gartner's Magic Quadrant for CASB consistently identifies the company as a leader and it ranks high in adjacent domains. Accordingly, Netskope dominates the CASB market. And this bodes well for the Netskope IPO. So, where does the global data protection market stand?
The Future of the Data Protection Market
According to Market Research Future, the data protection as a service market will reach $63 billion by 2027. These figures represent a compound annual growth rate (CAGR) of 19.8% from 2021 to 2027.
The market is growing thanks to the further spread of digital technology. Moreover, cloud products and facilities that help prevent data breaches and theft are growing rapidly, boosting the data protection market. The growth potential of Netskope is impressive as one of the leaders in cloud security.
Netskope co-founder and CEO Sanjay Beri told TechCrunch…
What we had before in the market didn't work for that world. The theory is that digital transformation is inevitable, so our vision is to transform that market so people could do that, and that is what we are building nearly a decade later.
It's no secret that the digital world is rapidly growing and data protection is proving to be increasingly important. Moreover, Netskope is at the forefront of these changes. So, where do the company's finances compare?
Netskope Lands $7.5 Billion Valuation
Since its inception, the company has raised around $1 billion in funding. Major investors such as Sequoia Capital, ICONIQ Capital, Accel and Lightspeed Venture Partners led various rounds of funding.
Netskope had a $1 billion valuation when it announced new investments of $168.7 million at the end of 2018. In February 2020, the company raised $340 million in funding, increasing its valuation to almost $3 billion.
A $300 million funding round closed in July 2021 pushed Netskope's total funding to $1 billion. Compared to 18 months earlier, Netskope's value more than doubled from its previous $3 billion valuation. A $7.5 billion business valuation placed Netskope among the world's most valuable private tech companies.
With its $7.5 billion valuation, Netskope has a higher value than many cybersecurity companies that have already gone public. So, when can investors expect a Netskope IPO?
When Will Netskope IPO?
In the interview with TechCrunch dated February 2020, the company's CEO talked about plans for a Netskope IPO, saying an "IPO is certainly possible but we are not in a hurry and now we don't need additional capital."
However, the company seems to be inching toward going public in the future. Co-founder and CEO Sanjay Beri spoke with the Business Journal in July 2021 following the company's latest funding round, saying…
We frankly weren't looking for capital, and we feel that we could have been public now. But this will help us to grow fast as a private company and invest in R&D. Our next move, though, will be an IPO.
The company has not provided any additional information regarding the Netskope IPO. Moreover, with stock market volatility and an overall bearish IPO market, it's safe to assume that the company may be holding off until the market settles. Meanwhile, you might be able to buy Netskope stock before the company goes public by learning how to buy pre-IPO stock.
If Netskope goes public, its stock will probably list on the New York Stock Exchange or Nasdaq. Check out this article on how to value a stock for more information about Netskope's stock price.
Follow us here to find out when the Netskope IPO goes public. Make sure to do your research before investing. It is not uncommon for IPOs to be volatile in their early stages. Also, be sure to check out our recent IPOs and IPO calendar if you're interested in IPO investing. To provide you with the latest information on upcoming and filed IPOs, we update the calendar daily.
---