It's always handy to have a list of uptrend stocks right by your side. As an investor, it's best to make sure you have a few solid, slow and steady gainers in your portfolio, too. You know, those stocks that have been around for a while. And they keep gaining no matter what.
Most of these uptrend stocks have had lows. Every stock does. But these lows tend to be higher than the last lows. And the highs go farther than the last highs, too.
Usually, I write posts on penny stocks. But it's important to round out your portfolio with investments that aren't as risky, too.
So, to stress the importance of that, here are some stocks that are not as risky. But, they still have great potential rewards.
Check out these uptrend stocks. Do your due diligence on them. If nothing else, just look at how they've gained over time.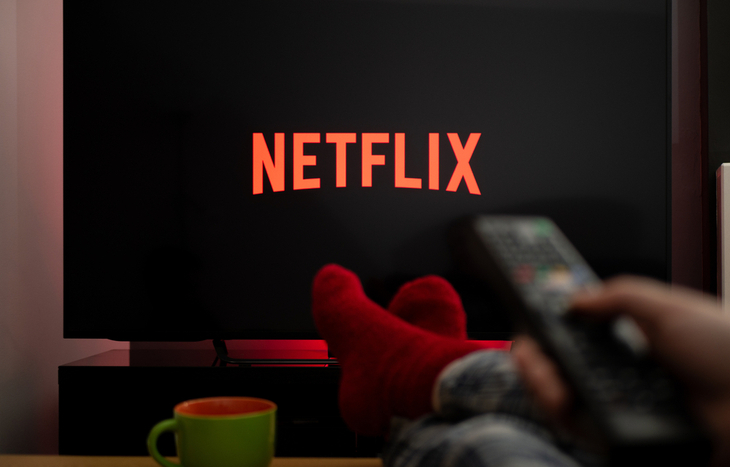 Uptrend Stocks to Buy
Netflix Inc. (Nasdaq: NFLX)
Meta Platforms Inc./ Facebook (Nasdaq: FB)
Encore Capital Group, Inc. (Nasdaq: ECPG)
Amazon (Nasdaq: AMZN)
Salesforce (NYSE: CRM)
Tesla Inc. (Nasdaq: TSLA)
Apple Inc. (Nasdaq: AAPL)
Strong Uptrend Stocks
Netflix Inc.
Netflix has been on a decline for the past few months. But, it has gone down quite a bit. So, it's not unreasonable to expect it to begin coming back up soon.
Although this is not currently an uptrend stock, it could easily turn into one soon. And compared to the rest of its stock chart, this multi-month down curve is nice and low.
Plus, they've recently increased their subscriber prices. But not by much. Only about $1-$2 per subscription. This will bring in new revenue that they can continuously leverage.
In fact, since Netflix first had its rent-by-mail service, it was great about starting small. Netflix starts with a low price on something small and revolutionary.
Then, over time, it increases value and increases the price a little at a time. Now, since they are a huge booming business, these small increases will add up to make the company lots of money.
Meta Platforms Inc./ Facebook
Facebook, or Meta, as it's now called, is an uptrend stock that just keeps growing. Like any stock, sometimes it has it's bears. But overall, it has done incredibly well.
It started from the ground up, made people lots of money, and is still doing great. Now, it has plans to create the Metaverse. A huge undertaking, they are forming a new industry. Facebook did this from the start of the company. And it seems their huge ambition has not worn down.
Like I said, it has its corrections. And right now, we're in one. But every time, Facebook redeems itself. And each time it does, it brings investors higher profits in shorter amounts of time.
Encore Capital Group, Inc.
Encore Capital is a debt-buying uptrend stock. They operate throughout the U.S., and have been named to the Russell 2000 and the S&P SmallCap 600.
Although Encore has had some steep declines, it's currently going up. It's very possible it could come down soon in a correction. But that would just make a great buy opportunity to wait for it to rise again.
Amazon.com, Inc.
When compared to a stock like Apple, this uptrend stock has been on a much slower rise. But, that should not discount its money-making power.
Amazon has been on the rise for many years, much like some of the stocks listed here with it. It's one of the Big Five tech giants. And, it isn't always as flat as it has been for 2021.
But, Amazon has some things in store for the future. Web commerce is doing phenomenal, as usual. But, something that's starting to gain some attention is its digital ad revenue. $8 billion in quarter three from ads alone is not something to be swept under the rug.
Salesforce
This uptrend stock is another great option. The company is a highly scalable software provider. So, it's easy to build profits. Slack, the work app, is one of its main products.
But it also serves the financial, health and manufacturing industries.
Recently, a large retailer targeting pre-teen girls has picked up some Salesforce software. Claire's is its new client. And it's using one of Saleforce's apps to support "buy online, pick up in store." Plus, the company is offering same day processing.
This uptrend stock is predicting and preparing for the future. It's working on software that supports lightweight, "spontaneous" conversation between coworkers. Plus, better software to track revenues and automate tasks.
Uptrend Stocks to Buy: Tesla Inc.
While this uptrend stock is on a one-year downtrend, it has still made this list. It has been rising for years. And now it seems it's heading back up higher again.
Elon Musk is head of the company, so it's in great hands. And he's planning expansion. Tesla is building a new "Gigafactory Texas." It will reside in Austin, and take a $10 billion investment.
This factory is a huge part of how they plan to expand. And it will help them break into the energy business. In fact, Elon is even planning on relocating headquarters to Texas.
He still plans on building in California. But it will focus on Tesla's car manufacturing and development.
Uptrend Stocks to Buy: Apple
I couldn't create this post without including Apple. You hear about it all the time. The stock has made plenty of people rich. And it just keeps going up.
Over time, you've probably learned to tune out when someone mentions Apple as being a great stock.
But, it's important to pay attention. When a stock like this is talked about so much, it's for good reason.
It had a great run in the past. But, it's still an amazing company with products that people love. And the chart just keeps on its happy uptrend.
It's one of the largest market caps on the stock market. This uptrend stock is considered one of the Big Five, meaning the five tech giants. It's been on an uptrend for years, and this doesn't seem to be changing anytime soon.
---