Clarios IPO plans are in the works after postponing an anticipated 2021 public debut. The company recently filed an amended prospectus with the SEC. So, when can investors expect Clarios stock?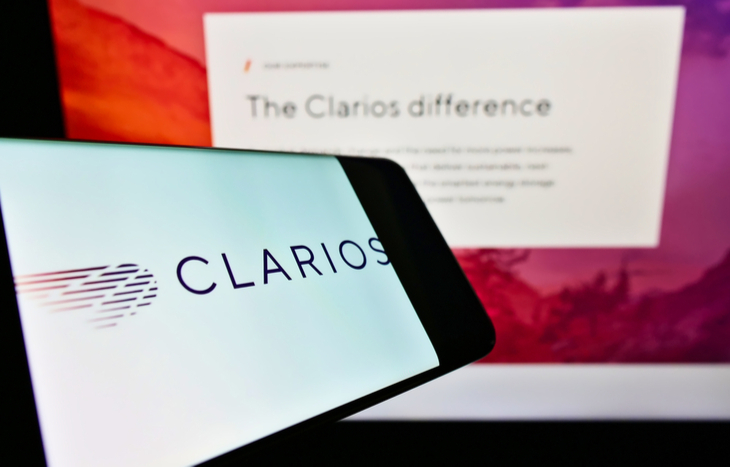 Clarios IPO: About the Company
Clarios is a world leader in advanced energy storage solutions. It develops, manufactures and distributes a wide range of battery technology for virtually every type of vehicle. To meet global market demand for smarter applications, the company partners with aftermarket and original equipment manufacturers.
Clarios manufactures a wide range of battery products, from low-voltage batteries to those for vehicles and industrial applications. Its portfolio of brands includes Varta, LTH and Heliar.
The company produces starting, lighting and ignition batteries (SLI). In addition, Clarios' portfolio includes advanced batteries, such as enhanced flooded batteries and absorbent glass mat batteries. In addition to conventional vehicles, its products are also used in hybrid and electric vehicles. The company supplies batteries to the aftermarket channel, generally through consumer replacements.
The global company states that it has the number one market position in the Americas and Europe, the Middle East and Africa. In addition, it holds the number three position in Asia. The company serves over 140 countries. Moreover, Clarios powers one in three cars in the world.
Moreover, the company is sustainable. This presents a unique opportunity for the Clarios IPO in a world filled with a growing drive toward renewable energy. Through its technologies, everyday life can be more reliable, safe and comfortable. Furthermore, it delivers next-generation, sustainable performance. Clarios batteries consist of materials that are recyclable or reusable up to 99%.
In November 2018, Brookfield Business Partners bought Clarios when Johnson Controls spun off its power solutions business and sold it for $13.2 billion. The deal was funded by $3 billion in equity and $10.2 billion in long-term debt. So, where do its finances stand now?
Clarios Finances: A Look at the Company's Financial Position
Detailed financial information is in the Clarios IPO prospectus that went public in June 2022. If you're in the market for BTRY stock, let's look at the details.
Clarios highlights some key information for investors in its amended prospectus. The company's balance sheet and income statement data is as follows…
Net Sales: The company is ramping up its net sales. Clarios recorded just over $7.6 billion in net sales for the year ended September 2020. For the year ending September 2021, Clarios reported an increase in net sales at nearly $8.9 billion.
Gross Profit: The company reported an increase in gross profit. Clarios recorded a gross profit of nearly $1.2 billion for the year ended September 2020. For the year after (2021), the company recorded nearly $1.9 billion in gross profit.
Net Income (loss): Clarios' net income shows reported losses. For the year ended September 2020, the company recorded a net loss of $402 million. By the end of September 2021, the company's net loss lowered to $41 million.
Cash: Clarios' cash position has taken a hit. The company recorded $682 million in cash as of September 2020. By September 2021, Clarios' cash went down to $262 million.
Long-Term Debt: Clarios' long-term debt is significant. However, the company is focusing on decreasing it. As of September 2020, the company reported nearly $10.5 billion in long-term debt. By 2021, it went down to $9.6 billion.
The company initially filed for a Clarios IPO in 2021 for a proposed fully diluted market cap of $10.7 billion. However, the plans fell through due to market volatility.
Clarios IPO Put on Hold After Initial Plans for Public Debut
According to previous IPO plans, the company planned to raise up to $1.8 billion by offering 88.1 million shares between $17 and $21.
Based on outstanding shares listed in its filings with the Securities and Exchange Commission (SEC), the IPO would have landed Clarios a market cap of $10.7 billion. However, the Clarios IPO was pushed back in July 2021, citing market conditions.
Bank of America and JP Morgan Chase were lead underwriters for the initial anticipated IPO. In its 2022 amended filing, Clarios removed 19 of its 20 underwriters, except for BMO Capital Markets.
Upon pushing the IPO back, the company noted it planned to "reassess the market conditions in the coming months and will keep the market informed." Moreover, while the initial Clarios IPO plans fell through, the company is reviving its plans for a public debut.
So, when will Clarios IPO? Here's when you can expect Clarios stock…
When Will Clarios IPO?
The car battery manufacturer is reviving plans for its public debut almost a year after announcing and then quickly postponing plans to list its stock.
Filing a prospectus with the SEC in late June 2022, Clarios is once again considering offering shares of its common stock. The IPO prospectus did not disclose how much money the company would raise or the price per share.
The prospectus disclosed plans to raise up to $100 million. However, this is likely a placeholder for a deal that could raise $1 to $2 billion.
It plans to list on the New York Stock Exchange (NYSE) under the symbol BTRY. Check out this article on how to value a stock for more information about the BTRY stock price.
BMO Capital Markets is the sole underwriter on the deal.
Check back for the latest updates on the Clarios IPO. Meanwhile, you might be able to buy Clarios stock before the company goes public by learning how to buy pre-IPO stock.
Follow us here to find out the latest information on the Clarios IPO. Make sure to do your research before investing as IPOs are highly volatile in their early stages. Also, be sure to check out our recent IPOs and IPO calendar if you're interested in IPO investing. To provide you with the latest information on upcoming and filed IPOs, we update the calendar daily.
---