Investors are eagerly waiting for news on the Scale AI IPO. The company is at the forefront of machine learning systems as the world transitions from traditional software programming. So, when can investors get in on Scale AI stock?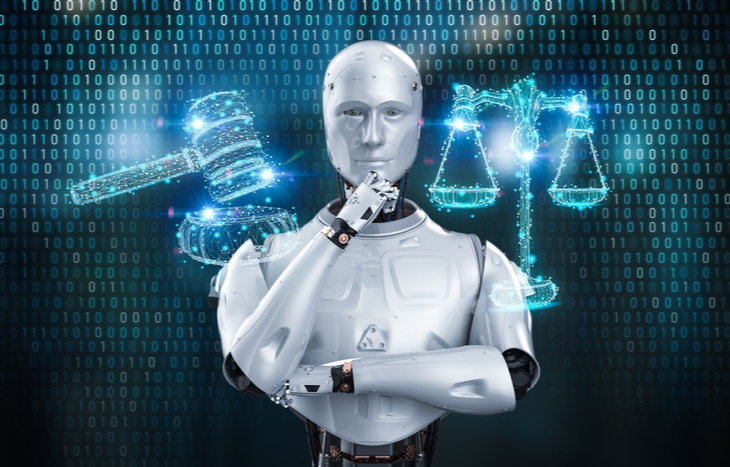 Scale AI IPO: About the Business
Scale AI is an artificial intelligence (AI) data platform. In addition to collecting, annotating, curating and cleaning up data, it supports the development and monitoring of machine learning models. From finance to logistics to government, the firm provides a wide range of vision and natural language data to businesses.
Data labeling and identification are some of the startup's core competencies. As a result, companies like Toyota, the U.S. military, PayPal, Square, Samsung, Lyft and Airbnb can focus on product development instead. For example, Toyota uses Scale for its autonomous vehicles. As a result, Scale's services helped improve Toyota's annotation throughput by 10X in a matter of weeks.
Moreover, this AI company is at the forefront of the artificial intelligence industry. These machine learning systems are rapidly replacing traditional software programming as the way companies automate tasks. According to Scale's CEO Alexandr Wang, "data is the new code."
Data is so fundamental and critical to the building of these systems, the training, the testing. Companies need to be able to utilize and manipulate data just as they have utilized and manipulated code in the past.
Speaking of Scale's CEO, the 25-year-old business mogul just coined headlines for becoming the world's youngest self-made billionaire. This is widely due to the company's pivotal technology in the AI space. Moreover, this is promising for the Scale AI IPO…
Scale AI CEO Could Be 'Next Elon Musk'
Alexandr Wang recently made headlines for becoming the world's youngest self-made billionaire. Moreover, he is heralded as the next Elon Musk for being the mastermind behind the growth of Scale.
As investors look to capitalize on the current AI boom, data labeling and curation have become a popular play. Having initially focused on image and video data for self-driving car companies, the company has grown to be one of the largest in the sector. Today, Scale offers services for data in nearly every industry.
The young business mogul curated a platform that major industry leaders rely on every day. After taking the lead for the world's youngest self-made billionaire, Wang explained some of Scale's goals…
 Every industry is sitting on huge amounts of data. Our goal is to help them unlock the potential of the data and supercharge their businesses with AI.

Basically what every AI team is really looking for, is how do we supercharge our machine learning development and accelerate our data set efforts, as much as Tesla's been able to. We're just going to give them the same superpowers that Tesla has in terms of being able to constantly supercharge their algorithms with the most relevant, most interesting data from their mobile fleets.

I think the story of technology is one of exponential curves. Of everything getting faster and happening faster than anyone can imagine. We think that AI is going to change our daily lives just as much as the internet did, or even potentially more.
The company is proving to be valuable with its innovative technology. Its success has led to high-profile clients like Google's Alphabet and P&G. However, the company entered the next level when it secured $350 million in government defense contracts. So, let's look at the company's finances…
Scale AI IPO: A Look at the Finances
Scale landed a $7.3 billion business valuation following its latest funding round that took place in April 2021. According to the company, the latest investment round raised $325 million. Including the new financing, it has raised over $600 million in investment capital since its founding in 2016.
With the latest valuation figure, the company has more than doubled its $3.5 billion value when it closed its most recent funding round in December 2020 for $155 million.
Moreover, at the time of the April 2021 funding, Wang told Fortune that the company was currently on track to earn $100 million in revenue in a 12-month period. Furthermore, the CEO claims that sales doubled from 2020 to 2021. The company's financials indicate that the Scale AI IPO could take place soon. So, when can investors expect Scale AI stock?
When Will Scale AI IPO?
There have not been any announcements about the Scale AI IPO – yet. Alexandr Wang told Fortune that "there are no current timelines or current plans" to take the company public. However, he added that "we are always paying attention to the market."
Based on recent appointments to top management, we expect the company to become public through a SPAC or IPO in 2-3 years. However, As of now, the company has not filed paperwork with the Securities and Exchange Commission (SEC) to begin the IPO process.
Keep an eye out for updates on the Scale AI IPO. When investing, make sure to do thorough research on the company. The initial months following an IPO can be volatile. And share prices can change quickly.
Moreover, if you're looking for other IPO opportunities, check out our top recent IPOs and our IPO calendar. We update it daily to give you the latest news on upcoming and filed IPOs.
---