The Triller IPO is coming to the market. In an otherwise bearish IPO market, the company is sailing against the wind and filing for public listing.
News of Triller stock comes after a failed SPAC merger with SeaChange. So, when can investors expect the company to make its public debut?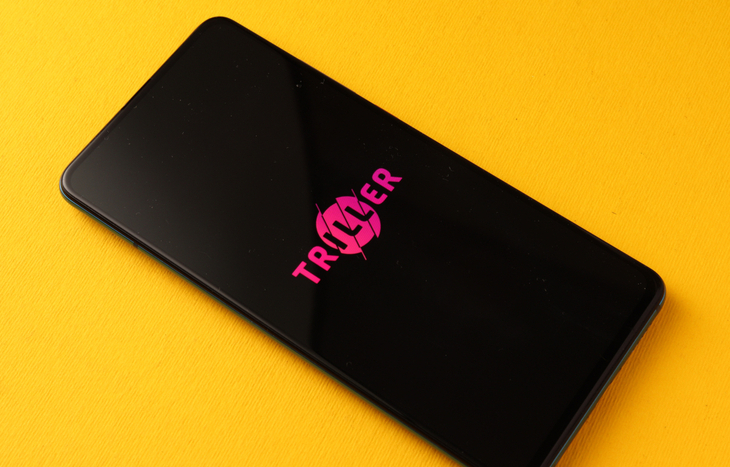 Triller IPO: About the Video-Sharing Platform
Triller is an American video-sharing social media app that allows users to create and share short-form videos up to 60 seconds. Users can share them across their network and go viral on other social media platforms, such as Twitter and Facebook.
Major celebrities like Billie Eilish, Justin Bieber and Kevin Hart use the platform. Moreover, these stars fuel the company's brand building. As a result, the platform is a major name among users. And this bodes well for the Triller IPO.
Triller may sound like the viral TikTok app. However, the two have some big differences that set them apart. Triller is primarily a music video app that lets users record videos to song snippets. The app is older than TikTok and lets users create their own high-quality music videos to share elsewhere. It was marketed to "democratize the music video creation process." However, as Triller evolved from being a video-making app into its own social media platform, it added a feed (like TikTok's For You Page) where users could find and watch videos from other users.
With its platform, the company aims to compete with the much larger TikTok. However, Tik Tok may soon be ending its operations in the United States.
Triller Surges Amid Calls to Ban TikTok in the U.S.
Several governments abroad, and the United States, have called for TikTok to be examined or banned. As a result, Triller is exploding on iOS and Android. In a recent announcement released on July 5th, Triller's CEO Mahi de Silva said…
In 2020, when India banned TikTok and the US government was debating a ban of TikTok, we became the number one app in our category in 70 countries. We weren't fully prepared then, but today, we are a purpose-built platform for creators by creators and proud to put the power back in the hands of creators, away from platforms that operate under nefarious purposes.
In the press release, Triller noted its beliefs that all creators and fans should be able to own their data and ensure that it isn't used for nefarious purposes. This comes as TikTok makes headlines revealing backdoor access to U.S. user data from China. Silva noted…
The fact that we now have a Federal Communication Commissioner – calling on Apple and Google to remove TikTok from their systems underscores the inherent damage that app has, is, and will do to the creator ecosystem and users; but also our country as a whole. Every political gesticulation by TikTok and its parent ByteDance in response to government scrutiny raises serious concerns about its intentions and impact on society. It's time to stop the shell game and take decisive action.
The Committee on Foreign Investment in the United States began investigating security implications around TikTok in 2019. Additionally, recently leaked audio from internal TikTok meetings revealed continued data access from China. A recent report reveals at least 14 statements from nine different TikTok employees indicating engineers in China had access to US data from September 2021 to January 2022.
Triller Ramps Up Acquisitions Ahead of IPO
Continuous data privacy access concerns could be the downfall of TikTok in the United States. The Triller IPO, however, could benefit from it. Moreover, Triller is expanding its platform through a number of acquisitions over the past few years.
Most recently, Triller acquired the Fangage platform. According to the company, it's an "all-in-one solution for creators to reach and engage all their fans around the globe directly, host and sell exclusive content and offer unique membership and subscription packages."
Here are some of Triller's other recent acquisitions…
March 2022: Julius – Influencer-marketing platform offering scalable full-funnel solutions driven by data.
February 2022: Bare Knuckle Fighting Championship – A type of boxing without gloves or other hand protectors.
November 2021: Thuzio – A leader in business-to-business (B2B) premium influencer events and experiences.
April 2021: Amplify.AI – Global leading AI-based customer engagement platform in Conversational AI and brand amplification.
April 2021: FITE TV – A live event and pay-per-view combat sports streaming platform.
March 2021: Verzuz –  American webcast series created by record producers Timbaland and Swizz Beatz.
In partnership with rapper Snoop Dogg, the company also runs the live-event Triller Fight Club. A library of original shows is also available on TrillerTV, a streaming platform on which the company provides original long-form content.
It's safe to say the company's acquisitions are helping it scale out its business and continue to be a major social platform. However, the acquisitions have stacked up the company's expenses recently. As a result, the Triller IPO may be an effort to help the company raise quick capital.
Company Faces Net Losses Ahead of Triller IPO
Triller has raised $133 million in funding over three rounds. The company's latest funding round was in October 2020 from a Series C round. Here is a summary of the company's funding history…
August 2022 – Venture Round: $200 million
October 2020 – Series C: $100 million
October 2019 – Series B: $28 million
February 2018 – Series A: $5 million
However, the company seems to be looking for funding through the Triller IPO. According to a Business Insider article, Triller reported $769.7 million in net losses in the past year. Stock compensation expenses accounted for $496 million of this loss, according to the report. CEO Mahi De Silva told Insider that most of Triller's stock compensation expenses last year were incurred through acquisitions. Employees and some of the company's celebrity partners also received pre-IPO stock.
The company announced plans to go public through a SPAC merger with SeaChange in December 2021. You can learn about going public via SPAC vs. IPO here. However, the company opted for a Triller IPO instead.
Triller IPO Comes After Failed Merger with SeaChange
In December, the company announced that it would go public via a reverse merger with SeaChange International. The company is publicly-traded and focuses on digital advertising.
Both companies' boards approved the merger proposal, which would have valued the combined entity at approximately $5 billion. In Q1 2022, Triller expected the SPAC IPO to finalize with Triller stock listing on the Nasdaq exchange.
However, Triller announced they had mutually terminated their agreement on June 14th. Instead, the company announced plans to pursue a Triller IPO. Now, the company is eyeing a potential listing under the ticker symbol ILLR on the Nasdaq sometime in 2022. So, when can investors expect the Triller IPO?
When Will Triller IPO?
Headlines broke that the company confidentially filed paperwork on June 30th with the Securities and Exchange Commission (SEC) for the Triller IPO. The company has not said any additional information regarding Triller stock. However, sources have hinted at a Q4 IPO at a $3 billion valuation. Moreover, due to the nature of confidential filings, details about the public debut are under wraps for now. Confidential filings remain private until 15 days before its roadshows.
Moreover, while the company confidentially filed, it could take some time before it lists on the public exchange. Depending on market conditions, Triller expects to list the company after the SEC completes its review process. However, the proposed offering comes amid a selloff in high-growth tech stocks and volatility in capital markets that has led to an overall bearish IPO market. So, the company could delay the Triller IPO until market volatility cools down.
Meanwhile, you might be able to buy Triller stock before the company goes public by learning how to buy pre-IPO stock.
Follow us here to find out when the Triller IPO goes public. Make sure to do your research before investing. It is not uncommon for IPOs to be volatile in their early stages. Also, be sure to check out our recent IPOs and IPO calendar if you're interested in IPO investing. To provide you with the latest information on upcoming and filed IPOs, we update the calendar frequently.
---