Crypto
XCAD Crypto: Is This Network-Building Token Worth Your Investment?
We might be on the cusp of summer, but it hasn't put a thaw on the crypto markets. We are firmly in the midst of a crypto winter. Ethereum (ETH) just hit a 52-week low. Bitcoin (BTC), Solana (SOL) Binance (BNB) and Cardano (ADA) are all fairing about the same. But there are some tokens defying this trend. The XCAD crypto token is one of them.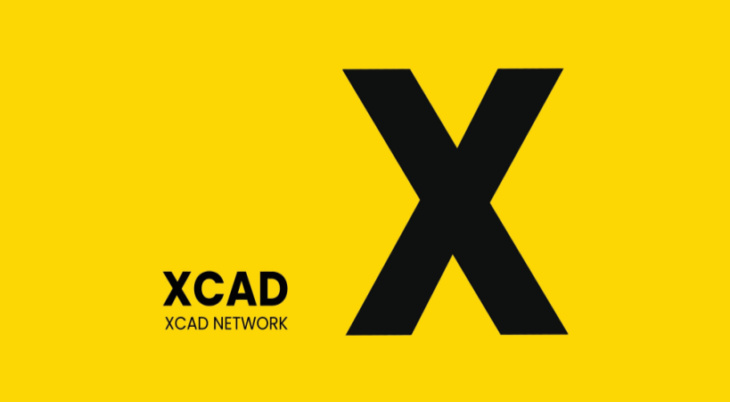 Despite the fact that bears are mauling most of the crypto market, XCAD is defying this price movement. We've seen this from several other altcoins of late. Aventus (AVT) and TRON (TRX) recently had brief surges in value as well. But looking at the price chart of XCAD crypto from the past month, it's looking like there's a good amount of momentum on its side.
However, the crypto markets can be fickle. This month's hero can quickly become next month's villain. So does XCAD crypto and the network it powers have any lasting power? Well, if the content creators that have gotten behind it have any say, it will. But just because someone has a few million followers on YouTube doesn't mean they have the power to prop up the value of a token long-term. But if enough of them band together, this token could continue to surge.
How XCAD Crypto Works
Getting your hands on some crypto by mining it is so 2020. These days, there are all sorts of ways to earn crypto. There's the play-to-earn model employed by videogames like Axie Infinity (AXS). Then there are move-to-earn projects like Sweatcoin and the forthcoming MoveZ crypto project. And XCAD crypto is hoping to power another way called watch-to-earn.
The premise is relatively simple. The XCAD Network is a global platform that aims to harness the power of audiences via the tokenization of content creators. The plugin that XCAD has developed allows viewers of certain YouTube channels to earn crypto rewards and take part in governing those creator's decisions.
So far this plugin only works on YouTube. But the team behind this project picked a good website to start with. YouTube has an estimated 8.5 billion visitors a month. That's more than double the next most popular website, Facebook.
The XCAD Network has already found support from some big players on YouTube. The philanthropy/stunt star Mr. Beast and British entertainer KSI are on board with this project. These two behemoths have tens of millions of followers on YouTube. So they should be a great fit for those that want to get in on the watch-to-earn crypto trend. But the kicker is watcher's won't be rewarded in the form of XCAD crypto. They'll be granted fan tokens. So it's not unlike the Brazilian Santos FC token… Or how the RLY crypto on the Ethereum blockchain allows fans to collect branded crypto of their favorite artists. But we don't know how much these fan tokens will be worth in the near future.
Where to Buy XCAD
For speculators looking to jump on this growing trend, folks can head to a number of exchanges. KuCoin, Gate.io and PancakeSwap all offer access. Since XCAD is an altcoin, you need to transfer USDT to an exchange that XCAD can be traded on or buy the USDT via credit card. If you're relatively new to crypto, we think KuCoin offers the easiest point of entry. However, for DeFi purists, the unregulated Gate.io or PancakeSwap might be preferable.
At last check, XCAD crypto was trading for around $4.75 a token. For folks that got in on this project last November, that might sound like a steal. It broke the $9 mark back then. But trading volume (like the price) is heading upward. And considering this is still a micro cap token, it doesn't take a whole of trading volume to send prices upward.
The Bottom Line on XCAD Crypto
So is XCAD a "buy?" The project is an interesting one, for sure.  However, it lacks some of the transparency we like to see from projects like this. The tokenonomics are a little vague. While we were able to find the current circulating supply on other websites, there's no proper white-paper for this project.
This is most likely a small sticking point for some folks. But being able to learn about this project's scope and plans going forward would be useful to would-be investors. But there's little likelihood of a rug pull. The team behind this project have doxed themselves. Heck, they even provided links to their LinkedIn pages. And they've got some solid bona fides to share.
However, we'd like to see a clearer roadmap before recommending folks invest in XCAD crypto. If this was planned to spread to other video streaming websites or even music streaming services, that could offer a bit more longevity. But again, the team behind this token did start with the smartest venue for its service. That being said, the sudden influx in trading volume of XCAD crypto doesn't appear built to last. Will it regain its all-time highs? Maybe. But it's unlikely to happen anytime soon.
---
Matthew Makowski is a senior research analyst and writer at Investment U. He has been studying and writing about the markets for 20 years. Equally comfortable identifying value stocks as he is discounts in the crypto markets, Matthew began mining Bitcoin in 2011 and has since honed his focus on the cryptocurrency markets as a whole. He is a graduate of Rutgers University and lives in Colorado with his dogs Dorito and Pretzel.