An Argo Blockchain IPO will be coming to market soon. The London-listed mining company has set terms for going public on the Nasdaq exchange. Here's what investors should know…
Argo Blockchain IPO: About the Business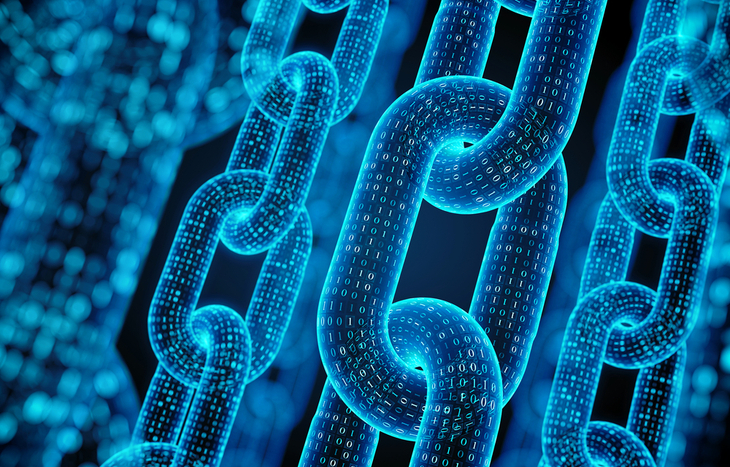 Argo Blockchain is a team of mining and blockchain experts, technologists and engineers based out of London, England. The company specializes in mining Bitcoin and other cryptocurrencies at a large scale using blockchain technology. The company helps solve complex cryptographic algorithms with purpose-built computers.
Argo's mission is centered around running green and efficient mining infrastructure to support the continued growth, innovation and function of blockchain networks. Since 2017, the company has mined more than 4,500 Bitcoin and Bitcoin Equivalent for its account through June 30, 2021.
Argo has a fleet of over 21,000 machines that operate throughout North America. The mining strategy of Argo is to buy mining machines and set them up in facilities in North America that use mostly renewable energy.
The Cryptocurrency Market
Cryptocurrency is a major market for investors. But added regulations and environmental concerns have spooked investors. Some moves in the market have sent crypto crashing.
Here's the catch: the cryptocurrency market is headline-driven and investors can expect to see more highs and lows. And now may be the perfect time to invest in Bitcoin and popular altcoins as they begin to recover.
Investment U's own Matthew Makowski wrote…
Retail investors are quietly backing out of the crypto markets, but they'll be back. They came back after the massive crypto crash in 2018. In fact, they came back in even larger numbers. And they'll be back when the rally becomes more obvious. That makes choosing what crypto to buy now very easy… Eventually, these news stories will fade. Crypto will rebound. And then it will crash again. And it will rebound. This is the natural ebb and flow of the markets.
Investors who aren't afraid of risk have plenty of opportunities to buy into the dip. But blockchain companies present an investment opportunity based on the long-term growing adoption of cryptocurrencies. And Argo Blockchain's green credentials make it attractive for investors.
In the prospectus filing, Argo stated…
From inception, we have concentrated mining operations in areas with plentiful renewable energy resources to support our operations, including our Quebec facilities which are primarily powered using renewable hydroelectric power, and our new mining facility in western Texas which is purposefully located in a region with a high percentage of renewable power, namely from wind and solar. Additionally, we developed a climate action plan to achieve our goal of being a net zero greenhouse gas company. We also recently announced the launch of Terra Pool, the first green mining pool powered exclusively by clean power.
Renewable energy is advancing as the world strives towards a more environmentally friendly energy source. And Argo's involvement in environmentally responsible cryptocurrency mining has huge potential for investors.
Argo Blockchain IPO: Financial Data
Detailed financial information is in the Argo Blockchain IPO prospectus, allowing you to gain more insight into the company's finances. If you're in the market for ARBK stock, let's look at the details.
Argo highlights some key information for investors. The company's balance sheet data is summarized as follows…
For your convenience, I've converted the current exchange rate (£ – pound sterling) to show you what the company's finances look like in USD. But you should be aware that the currency is always changing. One United States Dollar currently trades for £0.72.
Revenue: The company recorded an increase in revenue. Argo recorded $11.9 million in revenue for the 2019 fiscal year. In 2020, Argo Blockchain reported an increase to $26.2 million.
Gross Profit: The company's gross profit has grown. Argo Blockchain recorded a gross profit of $3.8 million for the 2019 year. In 2020, the company recorded $5.4 million in gross profit for the year.
Net Income/(loss): Argo Blockchain's net income has grown. For the year 2019, the company recorded a net loss of almost $1.2 million. But by the end of 2020, the company's net income grew to almost $2 million – representing year-over-year growth of over 265%.
Cash: Argo's cash flow has skyrocketed. The company recorded $222.7 thousand in cash for 2019. The company's cash grew to $2.8 million in 2020. In just a year, cash grew by almost 1155%.
Total Assets and Liabilities: Argo Blockchain's total assets have decreased and total liabilities have increased. As of December 31, 2019, the company reported $34.1 million in total assets and $5.5 million in total liabilities. As of December 2020, it has over $45 million in total assets and $11.5 million in total liabilities.
Argo Blockchain's recent filing gave a pricing range that could give the company an $855 million market value post valuation. If you're interested in the details, let's take a closer look.
Argo Blockchain IPO: Filing Details
The company filed on August 19 and set its terms on September 14.
Argo Blockchain is offering 7.5 million American Depositary Shares (ADS) priced at $18.40 per share. American Depositary Shares are a type of equity share for a company based overseas that trades on an American stock exchange. 7.5 million ADSs is equal to 75 million shares of common stock.
The $18.40 offer price would give the Argo Blockchain IPO a $138 million deal size. The price range could give the company an $855 million market value. Investors can expect the company to price on September 22.
The ARBK stock is set to trade on September 23. The stock will list on the Nasdaq Exchange under the ticker symbol "ARBK." The company already trades on the London Stock Exchange (LSE) and over-the-counter (OTCQX).
Jefferies and Barclays are leading the offering.
Underwriters have the option to buy up to 1.125 million ADS (11.25 million ordinary shares) for 30 days following the Argo Blockchain IPO.
If you're interested in other cryptocurrency investing opportunities, check out the Kraken IPO and crypto hedge funds.
As always, make sure to research before you invest. IPOs can be volatile for the first few months and share prices are constantly changing. But if IPO investing interests you, check out our top recent IPOs and our IPO calendar. We update it daily to give you the latest news on upcoming and filed IPOs.
If you're looking for the latest investment opportunities, consider signing up for Liberty Through Wealth. This free e-letter is full of market insights from leading experts. You'll hear from bestselling author and investment expert Alexander Green. It's one of the easiest ways to stay on top of market news out there. All you need to do is enter your email address in the box below to get started.
---
Aimee Bohn graduated from the College of Business and Economics at Towson University. Her background in marketing research helps her uncover valuable trends. Over the past year, her primary focus has been researching IPOs and other trends.