Investors are eager for the Benchling IPO. The company made headlines when it confidentially filed with the SEC to go public.
So, what are the latest updates on Benchling stock? Here's what we know…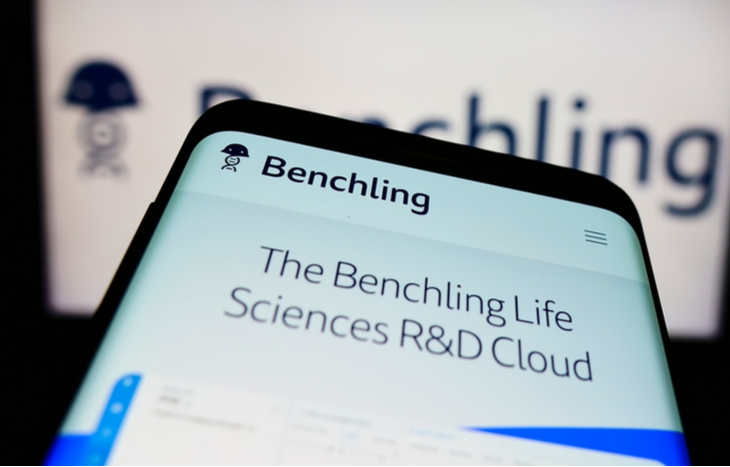 Benchling IPO: About the Business
Benchling is a cloud-based platform for biotechnology research and development (R&D). The company has gained a lot of traction in a niche and growing market for digitizing R&D processes. Its software tools help scientists, biotech and pharmaceutical companies to improve their productivity. Sajith Wickramasekara, CEO and co-founder of Benchling, said…
Biotechnology is rewriting life as we know it. Our customers, spanning nearly every major industry, are engineering more effective medicines, nutritious foods, and sustainable crops, materials, and fuels to address humanity's most pressing challenges.
Furthermore, Benchling is at the forefront of this change. According to Benchling's website, more than 200,000 scientists and 600 companies currently use the company's technology tools. This includes 22 of the 50 largest global biopharma companies. Benchling serves some of the industry's biggest players, such as Gilead Sciences, Sanofi, Regeneron, Gingko Bioworks, Zymergen, Lyell Immunopharma and BP's Biosciences Center.
With Benchling, researchers are able to collaborate and track projects through cloud-based tools and lab automation software. Moreover, the company boasts impressive financial figures. In a November 2021 funding announcement, the company announced triple-digit year-over-year revenue growth in its late 2021 fiscal quarter, with a 70% increase in customer count. Furthermore, expansion within existing accounts resulted in a 169% dollar-based net expansion rate. The company highlighted that this is among the highest in the software industry. With those figures, let's dig into the finances…
Benchling Valued Over $6 Billion Ahead of IPO
Benchling earned unicorn status through new investors hungry for disruption in 2020. However, the company has trumped its former business valuation in a new round of financing.
A $200 million Series E funding round in April 2021 valued the R&D cloud software developer at just over $4 billion. Nonetheless, Benchling was valued at $6.1 billion just a few months later in a Series F round that raised $100 million from investors.
The round was co-led by new investor Franklin Templeton and existing investor Altimeter Capital. The company brought in new investors Tiger Global and Lone Pine Capital as well as existing investors.
An overview of the company's funding rounds is below:
$7 million – Series A in October 2016
 $14.5 million – Series B in June 2018
 $34.5 million – Series C in June 2019
 $50 million – Series D in May 2020
 $200 million – Series E in April 2021
$100 million – Series F in November 2021
At the time of the announcement, Benchling highlighted the company's rapid growth…
As biotechnology companies come under increased pressure to deliver breakthroughs, they are turning to modern software to digitize all their scientific processes and centralize their data. Customer demand for Benchling's R&D Cloud has surged and the company recorded triple-digit year-over-year revenue growth in its most recent fiscal quarter, with a 70% increase in year-over-year customer count. Expansion within existing accounts also contributed significantly to Benchling's growth, resulting in a 169% dollar-based net expansion rate — among the highest in the software industry.
Furthermore, the company plans to go public in early 2022 with a much higher valuation. So, when can we expect a Benchling IPO?
When Will Benchling IPO?
Benchling has reportedly filed confidential paperwork with regulators to list on the New York Stock Exchange (NYSE). Earlier this year, Benchling hired former LinkedIn executive Richard Wong as its chief financial officer as part of its plan to list Benchling stock on the stock market.
However, a traditional Benchling IPO may not be the company's plan for its public debut. Instead, Benchling is considering a direct listing, according to sources. You can learn about going public through a direct listing vs. IPO here. The company's major shareholder on the board, Benchmark Capital, has been a vocal advocate for direct listing as means of going public.
As these discussions are confidential, the sources asked to remain anonymous due to the sensitivity of the subject. They warned that Benchling's plans to go public were subject to market conditions and could change. However, with stock market volatility and an overall bearish IPO market, it's safe to say that the company may be holding off on the Benchling IPO plans until the market settles. In the meantime, you can learn how to buy pre-IPO stock to try and get Benchling stock before the company's public debut.
When the company takes the plunge into the public market, Benchling stock will likely list on the NYSE. For ideas on Benchling stock price, check out this article on how to value a stock.
Check back here for the latest updates on the Benchling IPO. However, make sure you do your research before investing. IPOs can be volatile for the first few months. Moreover, if IPO investing interests you, check out our top recent IPOs and IPO calendar. We update the calendar daily to give you the latest news on upcoming and filed IPOs.
---