The Canva IPO is long awaited by investors. The company landed itself a spot among the most successful startups following its most recent funding round. So, when can investors expect Canva stock? Here's what we know…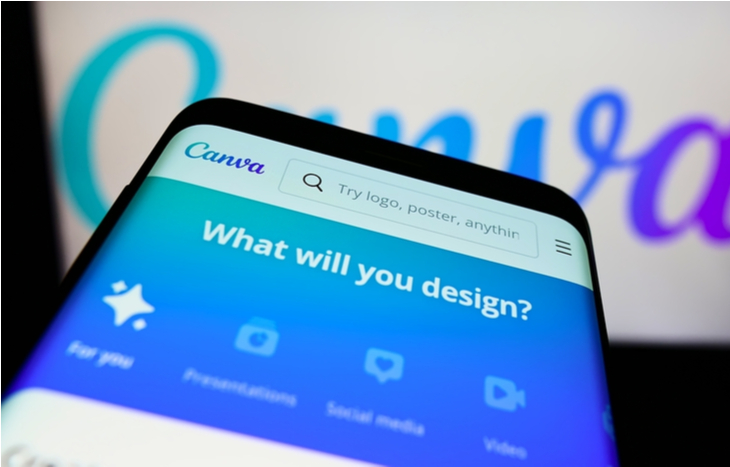 Canva IPO: About the Business
The Sydney, Australia-based Canva platform helps users to create graphic designs using software as a service (SaaS). Canva isn't catered to professionals. Instead, the platform helps users make designs with little knowledge of the graphic design space. Users can easily create professional-looking graphics for a wide range of purposes from their computer or smartphone.
Users have created more than seven billion designs with Canva. The software allows users to modify more than 800,000 templates to create images for social media and online businesses without hiring a graphic designer. Standard template sizes are designed to fit common photo formats for popular platforms, like Pinterest, Facebook and Twitter.
As social media, blogs and video thrive in the modern age, Canva's design software enables creators to tell their stories. The software comes in a free version with upgrades available for a fee. This allows virtually anyone to try it for free. Once they're familiar with the software, they can pay to upgrade. This helps to support Canva's recurring revenue SaaS business model.
Canva has a strong global presence. Furthermore, 85% of Fortune 500 companies use the platform. This includes industry giants like FedEx and Zoom.
Moreover, Canva became an unexpected pandemic winner. During the pandemic, Canva's user base skyrocketed. Within months, Canva's user base doubled, prompting the company to create tools and functionality that would enable remote collaboration between teams. Moreover, the company's growth reflects in Canva's finances…
Canva Lands $40 Billion Valuation Following Funding Round
The company has kept investors hooked on potential Canva stock since it reported an astounding post-funding valuation. The business valuation came after a September 2021 funding round led by T. Rowe Price.
In a September 2021 company press release, Canva announced a staggering $40 billion valuation. The company's valuation surged nearly seven times over from its June 2020 post-funding valuation of $6 billion. Moreover, the company announced it would hit $1 billion in revenue in the 2021 year.
At the time of the announcement, Canva co-founder and CEO Melanie Perkins said…
Visual communication has emerged as a universal need for teams of every size across almost every industry. It has been incredible to see the continued growth of Canva across the globe over the last year. More than 60 million people are now using Canva for everything from launching startups to raising awareness for nonprofits, supporting remote learning, collaborating in distributed teams, and managing global enterprise brands at scale. We're incredibly excited to be further accelerating our mission to truly empower the world to design.
Moreover, the company reportedly holds significant capital. In a Forbes interview following the funding round, Perkins said…
​​It's a huge vote of confidence in what we're doing and where we're going. I always like to have enough money in the bank that if the lights turned off tomorrow and everything disappeared, we've got enough capital to keep us together for a long time.
The company's rapid surge in value, profit and cash flows present a unique opportunity to get in on one of the most valuable startups. The latest valuation further confirms Canva's status as one of the fastest-growing software companies to date. And this look like a promising setup for the Canva IPO. So, when can investors expect Canva stock?
When Will Canva IPO?
As of now, there are no public announcements or official plans for the Canva IPO. The company remains private for now and does not have public stock.
The company could file paperwork with the Securities and Exchange Commission to begin the IPO process at any time. However, with ongoing market volatility and an overall bearish IPO market, it's safe to say that investors won't be getting Canva stock in the near future. However, you can learn how to buy pre-IPO stock to try and get Canva stock before the company's public debut.
When the company takes the plunge into the public market, Canva stock will likely list on the New York Stock Exchange or Nasdaq exchange. For ideas on Canva's stock price, check out this article on how to value a stock.
Check back here for the latest updates on the Canva IPO. However, make sure you do your research before investing. IPOs can be volatile for the first few months. Moreover, if IPO investing interests you, check out our top recent IPOs and IPO calendar. We update the calendar daily to give you the latest news on upcoming and filed IPOs.
---