Many tech IPOs have hit the market over the past few years. They've opened doors for investing in some great companies. This isn't a new trend, but it's picking up steam.
There are some great IPOs set or rumored for 2021. I've also included some big ones from the past year. That way, if you're ready to invest in a company today, you don't have to wait.
Overall, many of the companies below have great growth potential. And there's even a chance some of them join the ranks of the tech giants…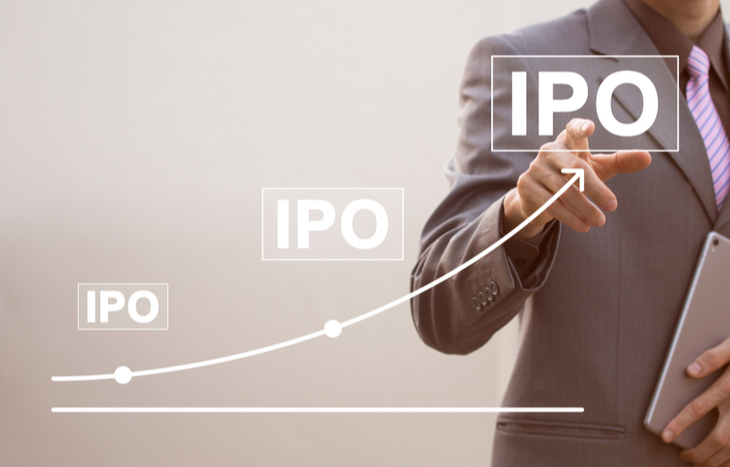 Humble Beginnings to Tech Giants
Technology is taking over the market and this bodes well for new tech stocks. The five largest companies in the S&P 500 – Apple, Microsoft, Amazon, Google and Facebook – are all technology companies. And there are many other tech giants not far behind them.
All of these companies come from humble beginnings. Many of them started in garages and took some time to go public. And since going public, they've soared well past their IPO values. For example, Google went public in 2004 in a deal that valued the company around $23 billion. Jumping forward to today, Google's market cap has climbed above $1.3 trillion.
The newest company in the top five, Facebook, went public in 2012. And its IPO was the biggest in internet history, with a market cap around $100 billion. Since its public debut, the company has climbed well over $700 billion.
The stage is set, and some new tech IPOs might join these giants. The growth potential is huge. And many investors are trying to find the next big tech stocks. So let's dive into the current and upcoming opportunities…
Top Tech IPOs in 2021
Here's a list of tech companies that have already gone public this year…
RLX Technologies (NYSE: RLX)
Affirm (Nasdaq: AFRM)
Poshmark (Nasdaq: POSH)
Playtika (Nasdaq: PLTK)
Shoals Technologies (Nasdaq: SHLS)
Viant Technology (Nasdaq: DSP)
Cloopen Group (NYSE: RAAS)
Bumble (Nasdaq: BMBL)
Upcoming Tech IPOs
Coinbase filed confidentially and isn't going the traditional IPO route. This means we'll see its IPO really soon. Coinbase stock will trade on the Nasdaq under the ticker symbol COIN.
UiPath filled confidentially at the end of last year as well. It's an automation startup that's growing quickly. Depending on how other tech IPOs perform, we might see this one in the first half of 2021.
Roblox filled at the end of last year to trade on the NYSE under the ticker symbol RBLX. There still isn't a set date, but we'll likely see Roblox stock hit the market soon. To learn more about this company, check out this Roblox IPO article.
Instacart has no filings or official announcements to go public that I'm aware of. However, sources have reported that Instacart is talking with Goldman Sachs to underwrite an offering estimated to come in early 2021.
Robinhood also hasn't announced it's going public, but some sources are reporting it might soon. If that happens, it'll give a great opportunity to invest in a growing fintech company.
Stripe is another big fintech company to watch. There isn't a set date for a Stripe IPO, and it might not IPO at all. 2021 is setting up to be a big year for tech IPOs, though. If there's enough investor interest, we might see it on public exchanges this year.
Nextdoor announced last year that it was seeking an IPO. The company has already gone through some large private funding rounds and could hit the public markets this year.
ThoughtSpot hasn't announced plans to go public, but it appears to be moving in that direction. The company recently hired an experienced chief financial officer, and that might lead to ThoughtSpot listing shares on a public exchange.
Databricks hasn't confirmed it's going public. There's a strong case that it might happen, though. Databricks is growing quickly and could benefit from listing on a public exchange.
Rivian also hasn't announced plans to go public. Analysts expect there's a good chance of that happening in 2021, though. And if Rivian does go public, it could be a great EV tech IPO to consider investing in.
Technology Companies that Went Public Last Year
For a larger list of the top IPOs in 2020, click on that link. You'll find descriptions for each company listed on that page, along with access to their prospectus filings.
Tech Stock Potential and Opportunities
Many of the companies above will continue to hit new highs over the coming years. Some might even join the ranks of the tech giants. Some will inevitably flounder and fade away, though.
That's why it's good to diversify. By owning a basket of these companies, you'll increase your chances of investing in some of the big winners.
For a list of upcoming IPOs, check out our IPO Calendar. Also, consider signing up for expert Alexander Green's free e-letter, Liberty Through Wealth. It's packed with investing tips and tricks. By signing up, you might also find his #1 tech IPO opportunity for 2021.
---